About NGV Teens
See art, make art, meet artists, be inspired.
NGV Teens offers specially tailored programming that connects young people with art and artists at the Gallery. We aim to offer the NGV as a space for young people from all backgrounds to express themselves through creative projects and discussions of the big ideas behind great art. Young creatives aged 13-17 can get involved to gain special access to the NGV, and to the broader creative community of visual artists, designers and performers in Victoria.
Subscribe for NGV Teens updates
NGV Teen Council Applications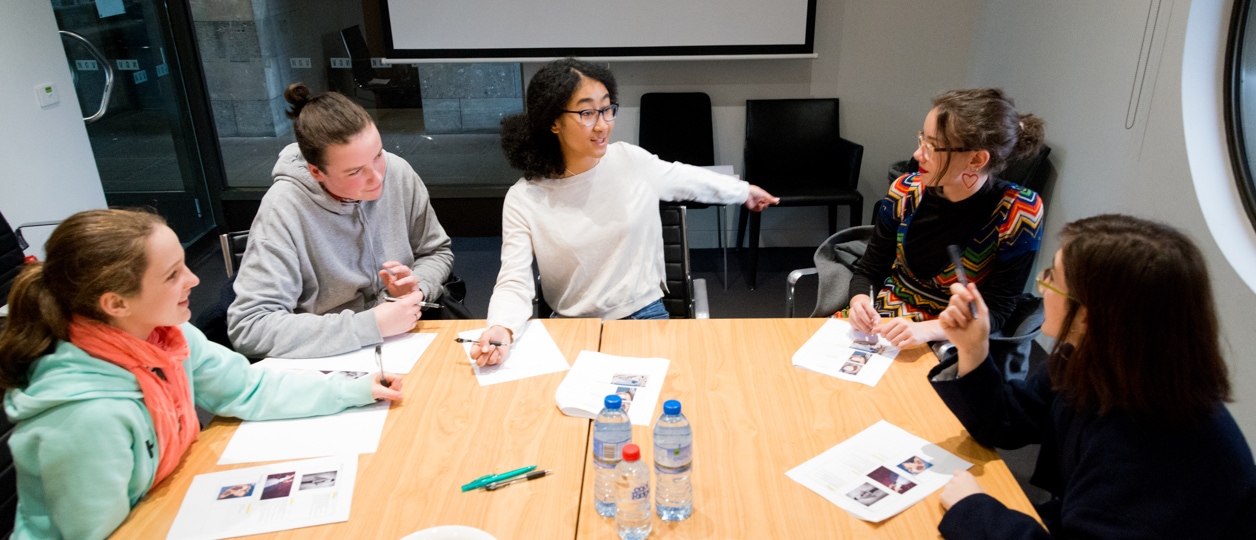 Do you want to contribute to events for teens at NGV? Looking to learn about art and museum work while building your resume?
Publications

Fantastic, ambitious, angry, mysterious: take a step inside the extraordinary lives and times of twenty-five artists who have made an impact, and told a good story along the way. You're invited to join author Ronnie Scott and guests on a journey through twenty-five of the most dramatic and exciting stories about artists and artworks in new NGV teen publication 25 International Artists Who Have Made an Impact.
We are extremely thankful to Mrs Krystyna Campbell-Pretty and the Campbell-Pretty Family for their generous support which has made this publication possible and has broadened access to the NGV Collection through ongoing programming for young visitors.
Instagram
Share your experiences with your friends on instagram, and tag your photos with #NGVTeens
Video
For NGV Triennial, Amsterdam-based Studio Formafantasma presents Ore Streams, an ambitious investigation into the recycling of precious electronic waste offering an insight into how design can be an invaluable agent for change.
Ore Streams explores the complex processes related to sourcing and transforming metals. The work proposes a new future of 'above ground mining', heralding the end of mining as we know it and a new language for the design of electronics.
Supported by Nicholas Allen and Helen Nicolay, Deakin University and travel support from The Embassy of the Kingdom of the Netherlands.
STUDY HACKS
Browse through the NGV education resources online to find helpful hints and tips on completing curriculum assignments. NGV Education Resources are designed to help enhance an understanding of art methods, movements, and the world in which we live.
Education Resources
TOP ARTS HUB
For over twenty one years, this popular exhibition has presented outstanding work by students who have completed Art or Studio Arts studies in the Victorian Certificate of Education (VCE), providing insight into young people's ideas, thinking and creative practices.
Top Arts 2018
See all previous years