Exiles and Emigrants

Education Resource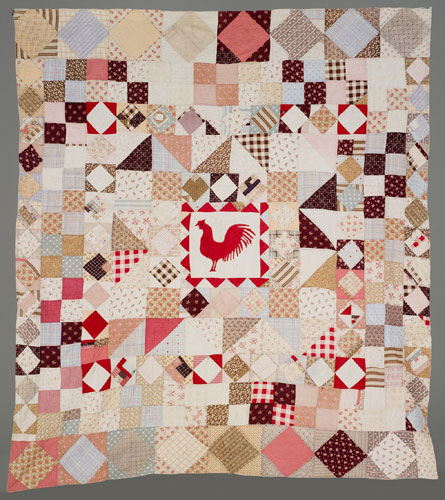 The Journey
Amelia Brown, embroiderer
Quilt made on voyage to South Australia 1856-57
In 1857 Amelia Brown emigrated from Devon, England to Sydney with her husband John and their children. Amelia stitched this patchwork quilt by hand during the voyage. Many of the pieces of cotton would be remnants from clothing she had made for her family.
What design elements has Amelia used to create this quilt?
Is this method of quilting still used today?
Amelia Brown, embroiderer
born England 1817, arrived Australia 1857
died 1905
Quilt made on voyage to South Australia 1856-57
cotton
200.0 x 192.5 cm
Powerhouse Museum, Sydney