Exiles and Emigrants

Education Resource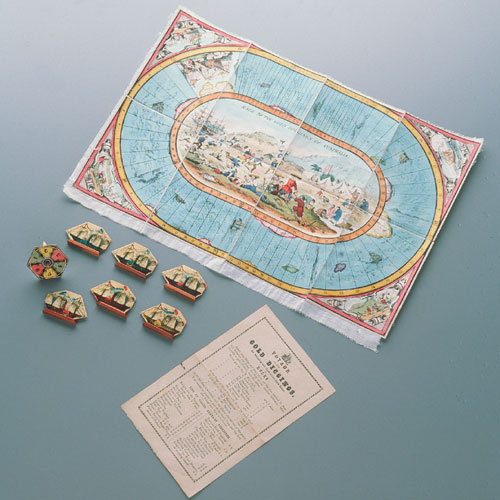 The Journey
Unknown maker
Race to the gold diggings of Australia, board game 1850–1869
This game is made from linen, paper and wood with 6 sailing ships as counters. The aim was to reach the Australian gold fields first. To do so each player would travel from Plymouth, in England across the seas to Port Phillip and race to the gold fields.
Suggest reasons to explain why this game was designed?
Does this game resemble current board games?
Unknown maker
Race to the gold diggings of Australia, board game 1850–69
linen, wood and paper
59.5 x 33.0 cm
Powerhouse Museum, Sydney