Exiles and Emigrants

Education Resource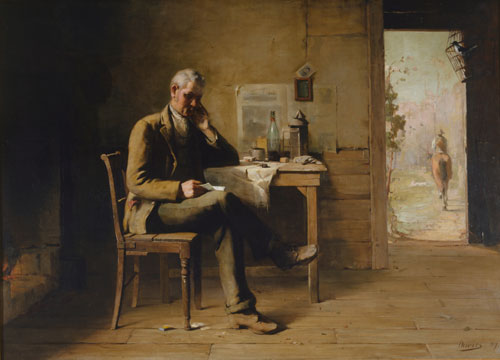 The New Land
David Davies
From a distant land 1889
By 1889, mail was delivered faster as a consequence of the railway and steamship and the new shipping route through the Suez Canal. Letters were a substitute for actual conversation, the contents describing everyday life and family events and were of emotional significance to emigrants. Letters with a black border were used to express sympathy when a family member or friend died.
How does the artist show the circumstances of this man?
Is hand delivered mail still important?
David Davies
born Australia 1864
lived in Europe 1897–1939
died England 1939
From a distant land 1889
oil on canvas
80.9 x 115.6 cm
Art Gallery of New South Wales, Sydney
Purchased, 1968