Sternberg Press grew out of the small publishing house known as Lukas & Sternberg, founded in 1999 by Caroline Schneider. With a focus on art criticism, theory, fiction, and artists' books, the Berlin-New York based publishing endeavor is dedicated to an expanded notion of writing on art. Appearing for the first time in Australia, Sternberg Press are a special guest at the Melbourne Art Book Fair.
Sternberg Press has created a formidable platform in which practitioners from the fields of art and culture (architecture, design, film, politics, literature, and philosophy) can engage in a critical discourse. Each book is a special object celebrating creative publishing at its best, based on both meticulous editorial decisions and distinctive design. Through both commissioned and translated works, Sternberg Press seeks out the blind spots within contemporary discourse and offers a timely response to the related debates.
Join Max Bach, Editor, Sternberg Press in conversation with writer / academic, Justin Clemens.
The appearance of Sternberg Press is proudly supported by the NGV Friends of the Gallery Library.
---
Speakers:

Max Bach is an editor at Sternberg Press. Publications he has recently worked on include John C. Welchman's Past Realization: Essays on Contemporary European Art (2016), the series Critical Spatial Practice, and Mierle Laderman Ukeles: Seven Work Ballets (2015).
Photo: Jan Pfeiffer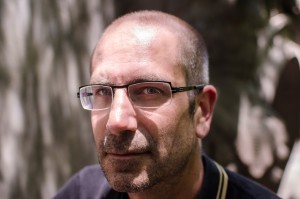 Justin Clemens has published extensively on Australian art, poetry, philosophy and psychoanalysis. A collection of his art criticism has been published as Minimal Domination (Surpllus 2011). He is an Associate Professor at the University of Melbourne.
Photo: Nicholas Walton-Healey