Crossing Borders / Curriculum Link / Art Making Activities / Yee I-Lann
Art Making Activities
Listen to the interviews with the artists on this site and study their work.
The work of these artists explores key issues affecting the world today eg environment, war, identity.
What key world issues do you feel passionately about eg global warming, racism etc?
Brainstorm creative ideas for helping to resolve these issues.
Describe and discuss the use of media and techniques that each artist has chosen to explore their issue(s).
Discuss how the media and techniques contribute to conveying the artists' ideas about these issues.
---
Starting Points
Consider the following suggestions as starting points to explore your own ideas about issues that interest you.
List of Artists
Bani Abidi | Lorraine Connelly-Northy | eX de Medici | Yinka Shonibare | Yee I-Lann
Yee I-Lann as inspiration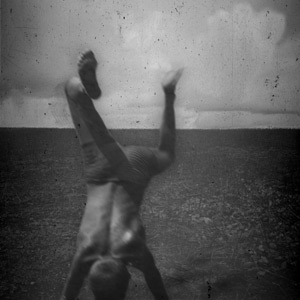 The horizon line is an important element in the artist's work. Using the internet, research quotations by famous people which include the word 'horizon'.
Examine all the ways the word 'horizon' is used as a metaphor in writing and conversation eg 'expanding your horizon' 'what's on the horizon?', 'dreaming of what's over the horizon'
Discuss what the concept of a horizon line means to you. In what ways could the horizon line suggest restriction or freedom?
Create an abstract two or three dimensional artwork in any medium which evokes your understanding of 'horizon'. As a source of inspiration, research the work of American Colour- Field painter Mark Rothko (1903-70)
The artist explores the culture of Malaysia and the events that took place there as she was growing up in the country. Collect objects, photographs and writings which remind you of growing up in Australia or elsewhere. Use them as inspiration for an artwork which documents your culture and history (as seen through your eyes.) Consider using the technique of bricolage.
The artist has used the motif of the seemingly endless barren South Australian desert as a means of expressing her sense of confusion and unease when the Malaysian Prime Minister, Dr Mahathir Mohamad resigned in October, 2003 after twenty-two years in power. She had known no other leader. Discuss in what ways landscapes can express a state of mind by using specific artworks as examples.
Draw, paint, collage or photograph a landscape which suggests a mood or state of mind that you have experienced.