Sat 16 Apr, 10.30am–5pm
Exhibition viewing 9–10am and 5–9pm
'The blog is the modern drawing… It gives the most information: it shows my complete surroundings' – Ai Weiwei
'I want to be a machine' – Andy Warhol
Our worldview is increasingly mediated by digital technology. How do leading innovators think it might also impact on our creativity?
Andy Warhol and Ai Weiwei innovators of their age, push boundaries between culture and technology – Warhol through film, television and publishing, and Ai through social media networks that use art to engage with global social and political issues.
Inspired by the artistic practices of Andy Warhol and Ai Weiwei, share in the discussion of how we make and experience art alongside rapid changes in technology.
What might the future of art look like?
Cost $70A / $56M / $64 C
(Includes Andy Warhol | Ai Weiwei exhibition entry)
Venue Clemenger BBDO Auditorium, NGV International
Optional exhibition viewings 9–10am & 5–9pm
Symposium program 10.15am–5pm
Art & the Connected Future Program
Session one
Andy Warhol and Ai Weiwei: Taking on Technology
Max Delany and Dr Hugh Davies
Session two
Keynote – Digital Art and Danger
Ben Davis
Session three
Technically Speaking: Art, Artists and Audiences
Fee Plumley, Dr Kathy Cleland, Ben Davis, Seb Chan and moderator Simon Crerar
Session four
Keynote - Creativity in the Digital Age: Pushing the Boundaries of Digital Tools
Tom Uglow
Session five
Imagining a Future for Art: Problems, Priorities and Potential
Prof Sarah Kenderdine, Tom Uglow, Ben Davis, Leisa Shelton and moderator Simon Crerar
Ben Davis
National Art Critic, artnet News
New York City
Ben Davis, is the National Art Critic for artnet News and lives and works in New York City. He was previously executive editor of Artinfo.com and one of the editors of The Elements of Architecture, the catalogue for the 2014 Venice Architecture Biennale.
His writings have appeared in Adbusters, The Brooklyn Rail, Frieze, New York, Slate.com and The Village Voice. He is the author of 9.5 Theses on Art and Class (Haymarket, 2013), which was nominated for Best Work of Criticism by the International Association of Art Critics, and was mentioned as one of the art books of 2013 by Verso Books, Frieze.com, The Progressive and The Village Voice.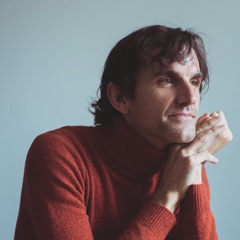 Tom Uglow
Creative Director, Google Creative Lab
Sydney
Tom Uglow has worked at Google for nearly 10 years, starting Google's Creative Lab in Europe and moving to Australia in 2012 to build a team that work on experimental projects using Google, Android and YouTube technology in creative ways.
Most of the projects are collaborations with charities, agencies and cultural organizations around the world that help artists and creators explore new forms of creative practice using digital tools.
Previous projects include Editions at Play, Life in a Day (a YT film with Ridley Scott) and the YouTube Symphony Orchestra (LSO). In projects he has partnered with the Royal Shakespeare Company, Tate Britain, LEGO, Sydney Opera House, NASA and the Science Museum.
He is on the board of the Biennale of Sydney (ART) and formerly D&AD (Design) and AWARD (Advertising).
Simon Crerar
Founding Editor, BuzzFeed
Australia
Simon Crerar is BuzzFeed Australia's Founding Editor and leads an editorial team dedicated to growing the social news and entertainment company's local audience with shareable content by and for Australians. An art history graduate who spent a student summer in New York interning at an Upper East Side gallery, prior to BuzzFeed Simon worked on arts desks at the The Times and Sunday Times in London and as News Corp Australia's visual story editor. His career has seen him interview Damien Hirst and Tracey Emin, live blog a Category 5 cyclone and report from maximum security prisons in Bangkok and Moscow. A proud Scot, he now calls Woolloomooloo home.
Max Delany
Artistic Director, Australian Centre for Contemporary Art
Melbourne
Max Delany is Artistic Director and Chief Executive Officer of the Australian Centre for Contemporary Art, Melbourne. He was the former Senior Curator of Contemporary Art at the National Gallery of Victoria, Melbourne (2012-2016), and Director at Monash University Museum of Art (2004-2012). Since 2011 Max has also held the position of adjunct Associate Professor, Curatorial Practice, in the Faculty of Art, Design and Architecture, Monash University.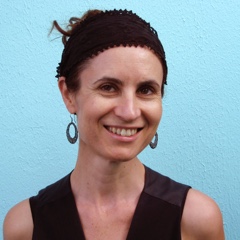 Dr Kathy Cleland
Director, Digital Cultures Program, The University of Sydney
Sydney
Dr Kathy Cleland is a curator, writer and researcher. She is Director of the Digital Cultures Program at The University of Sydney, an innovative cross-disciplinary program that critically investigates the social and cultural impacts of new digital media technologies.
Her current research interests include audience participation and interaction, digital portraiture, robotics, and art and surveillance. Her curatorial projects have travelled within Australia, New Zealand, Asia and Europe and include the Cyber Cultures exhibition series, ARTificial Life, Mirror States, Face to Face: portraiture in a digital age, and Signs of Life: Robot Incubator. She has written for many academic and popular journals including Digital Creativity, Second Nature, IEEE, Artlink, and ArtAsiaPacific. She was Chair of dLux media arts (1997-2002) and co-chair of ISEA2013 (International Symposium on Electronic Art) in Sydney.
Seb Chan
CXO, ACMI
Melbourne
Seb Chan is the Chief Experience Officer (CXO) at the Australian Centre for the Moving Image (ACMI) where he is responsible for a holistic, multi-channel, visitor-centred design strategy for the institution.
Until August 2015, he was Director of Digital & Emerging Media at Cooper Hewitt Smithsonian Design Museum in New York. There he led the museum's digital renewal and its transformation into an interactive, playful new museum which reopened after a 3 year rebuilding and reimagining.
His team's work won awards from the American Association of Museums and Museums and the Web, One Club, D&AD, Fast Company Innovation by Design, Core77 Design Awards, and has been featured in Slate, The Verge, and Fast Company.
Prior to relocating to New York, he was Head of Digital, Social & Emerging Technologies at the Powerhouse Museum in Sydney where he led teams responsible for the Powerhouse's pioneering work throughout the '00s in open access, mass collaboration, web metrics and digital engagement, as well as large scale Australian cross-agency projects. He has also worked as cultural sector consultant with organisations across the world and was the co-author of Culture24′s influential Lets Get Real action research project in 2011 & 2013 which helped evolve data-informed digital decision making in the UK performing arts and heritage sectors.
Dr Hugh Davies
Senior Lecturer, Media Screen and Sound, La Trobe University
Melbourne
Dr Hugh Davies is an artist, academic and researcher in the realm of media and creative arts.
He was board chair for the Australian Network of Art and Technology and the Freeplay Independent Games Festival, and has held teaching positions at universities both locally and internationally.
With a creative practice that intersects contemporary and ancient media technologies and fine arts, his works have been presented in Australasia, Europe and the Americas.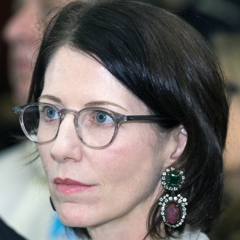 Sarah Kenderdine
Deputy Director, National Institute of Experimental Arts
Sydney
Professor Sarah Kenderdine researches at the forefront of interactive and immersive experiences for museums and galleries. In widely exhibited installation works she has amalgamated cultural heritage with new media art practice in the realms of interactive cinema, augmented reality and embodied narrative. She is considered a pioneer in the fields of digital heritage, digital humanities and big data visualisation and is a regular keynote speaker at related forums internationally including the World Economic Forum.
She concurrently holds the position of Professor at UNSW Art & Design and Director of Visualisation for UNSW's multidisciplinary initiative Expanded Perception and Interaction Centre (EPIC).
She's Deputy Director of the National Institute for Experimental Arts (NIEA) and Director of the Lab for Innovation in Galleries, Libraries, Archives and Museums (iGLAM) and a co-Director, iCinema Research Centre. She continues a life-long position as head of Special Projects for Museum Victoria, Australia (2003—). In 2015 she was awarded the Rankin Scholar-in-Residence, USA and in 2014 received the Council for Humanities, Arts and Social Sciences (CHASS) Prize for Distinctive Work.
Fee Plumley
Artist
Nomadic (Australia Mostly)
In 2011 Fee Plumley gave up her respectable career as a creative digital consultant to take up a new life as a bus-loving nomadic geek arts activist.
She set out to discover how someone could disconnect as much as possible from a broken socio-political system while maintaining meaningful connection to her home and sense of self.
Her bushlife, rants and projects celebrate otherness and humanness in a society dominated by homogeneity and capitalism.
Her current projects include hammocktime (disconnect from technology & reconnect to yourself & your environment); Aboriginal Rights through creative digital culture; Sunday Afternoon Activists Club (creative activism chats & actions); and reallybigroadtrip.com.
Leisa Shelton
Artist
Melbourne
Leisa Shelton is a performance artist/maker and curator with a practice that foregrounds collaboration and an advocacy for new Australian transdisciplinary work. Leisa's current practice is focused on Curatorship and Development of new frames for the presentation and development of Performance. She is currently a co-curator for the Venice International Performance Art Week; curator and presenting director of the 2015 eXchange, a program of cultural and practice exchange between artists and festivals in Melbourne and Taipei; and her most recent live art work, Mapping Australian Media Art features in Experimenta Recharge: 6th International Biennial of Media Art which is currently touring nationally until mid-2016. Mapping Australian Media Art traces a shared history of Australian media art and its artists and sits alongside Mapping Australian Live Art and Performance which was commissioned for the 2014 Festival of Live Art FOLA, with Arts House, Melbourne.
Her current practice focuses on the development of multidisciplinary projects focussed on Social, Community and Culturally engaged practices. She currently leads the Graduate Certificate in Arts and Community Engagement with the Centre for Cultural Partnerships, VCA – University of Melbourne, with participants engaging from diverse practice and cultural backgrounds from across Australia.