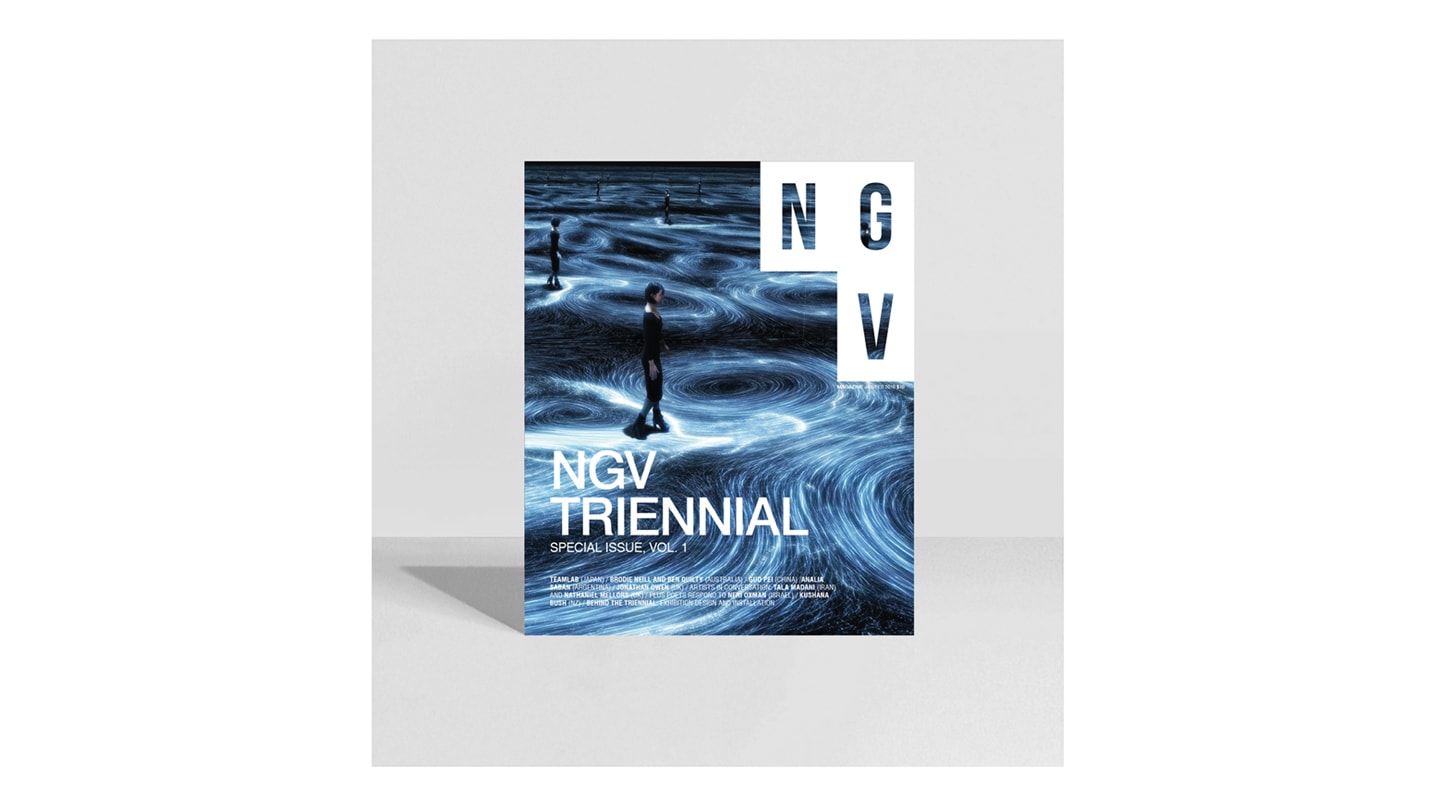 NGV Magazine Issue 8 Jan – Feb 2018
Features in this issue
FEELING SUPERNATURAL: TEAMLAB
'teamLab provides a space for creative and collaborative incubation where ideas and practices around the environment, technology and experience can be explored.'
Writer Larissa Hjorth on teamLab's interactive, digital wonderlands.
BRODIE NEILL: OCEAN PLASTIC
'The process of design is to give a material form and function, and there is no reason that the material could not have once been something else.'
Brodie Neill on using recycled ocean plastic in his work.
NEWS OF DIFFERENCE
'So many things are now changing across so many time scales that the role of art may be, in part, to help us establish new ways to perceive and process change.'
William L Fox. on contemporary art and triennials.
TALA MADANI & NATHANIEL MELLORS
'I think you can't talk about paintings in the same way that you can talk about the narrative of film, perhaps.'
Artist Tala Madani in conversation with Nathaniel Mellors.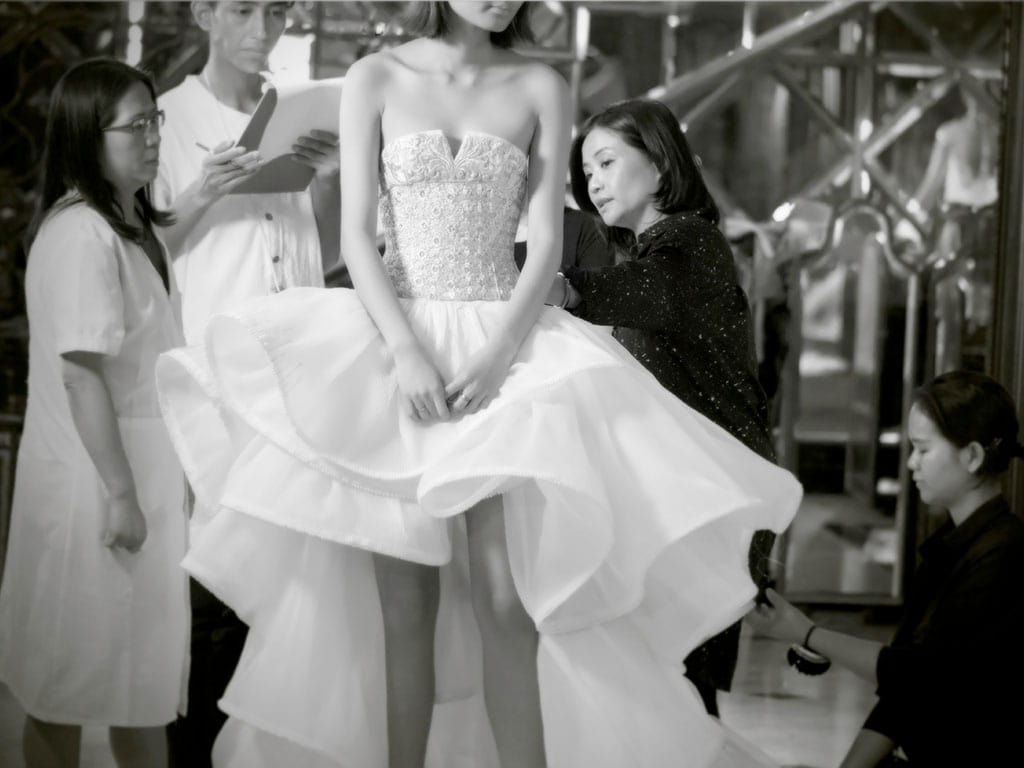 GUO PEI'S LEGEND
'The understated exterior of Guo Pei's studio hides an elaborate enclave enveloped by gold-speckled mirrors with central vitrines of archival runway pieces.'
Paola Di Trocchio writes about couturier Guo Pei's studio in Beijing.
CREATIVE SPARKS
'Describing the human condition is a universal tenant of creating.'
Australian artist Ben Quilty's personal and artistic journey.