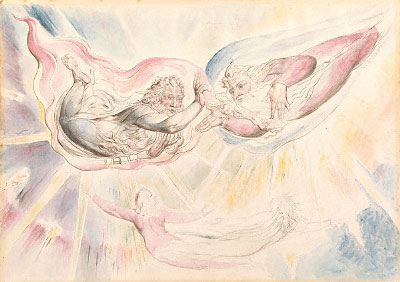 St Peter and St James with Dante and Beatrice 1824-27
pen, ink and watercolour over pencil (NGV 37)
Felton Bequest, 1920
1022-3
National Gallery of Victoria

Paradiso XXV, 13-24. St James appears from out of the sphere containing Christ's first vicars and joins Peter. He questions Dante on Hope, just as Peter had questioned him on Faith.