A strange picture of perfection
by Maggie Finch
4
Done in a wink
When asked what it is that excites her so much about the aesthetics of American films of the 1950s, Prager explains it is the potential for communicating emotion, drama and narrative through visual trickery:
The drama from all the old movies was heightened with all the makeup, costumes and lighting … It was all very over the top. Visually, nothing looked 'real' so you could get away with anything in the storytelling aspect. It was all kind of done in a wink … Melodrama and all that is interesting to me.7
Prager has gone on to describe her work's filmic qualities – characterised by the use of constructed sets, lighting, costumes, actors and elaborate make-up – as being the production of something 'hyper real' with the ability to seduce the viewer. The attempt is to create
a slight exaggeration of real life – something that is more intense and dramatic. A heightened representation of real life, like a parallel universe. Much of the filmic feel in a still photo comes from the lighting … I love the lighting from Hollywood movies of the Golden Era, from the movies of the 1920s until the 50s. With that kind of lighting, anything can happen. It draws you in. There can be a lot of dark things happening – things that might not have been pleasant to watch, but the lighting aestheticizes them and makes watching the movie irresistible.8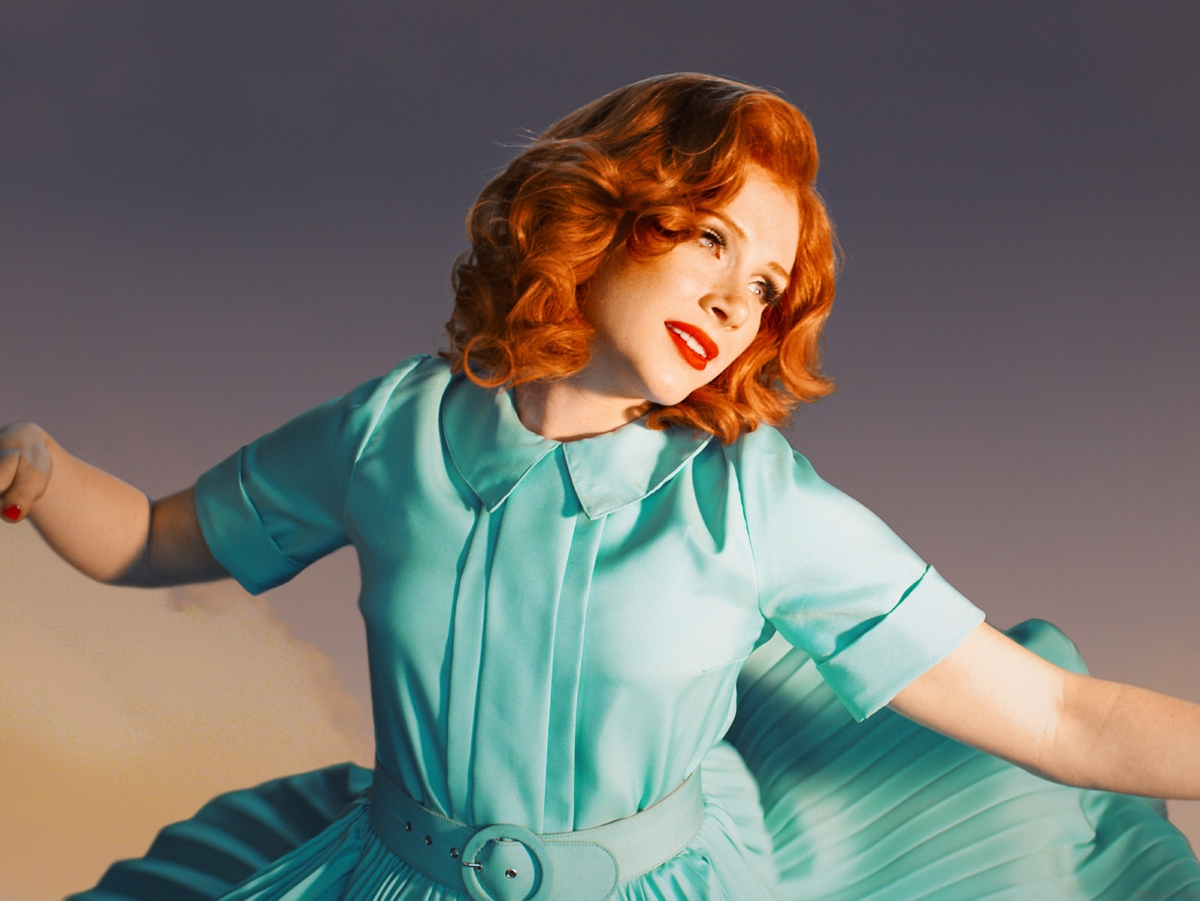 In 2010 Prager created her first short film, Despair: an intentionally dramatic story of a generic red-headed heroine, played by Bryce Dallas Howard, who reacts to a clearly distressing phone conversation by propelling herself out of an apartment window. Inspired in part by the 1948 film The Red Shoes, Despair's glamorous aesthetic and thematic concerns relate to earlier photographic series by Prager. As if responding to the desire to understand the stories beyond her still-frame tableaux, Prager spoke of Despair as being a 'full-sensory version' of her photographs – complete with a soaring string-based soundtrack composed by Ali Helnwein, large cast of characters and characteristically lurid colour scheme.9 Interestingly, she also presented a series of photographic 'film stills' to accompany the moving-image work, which appear as cross-sections of time, drama and emotion alongside the more 'complete' narrative presented in the film.