Podcast
A day with Epilepsy
BY Philippa Karoly & Isabell Kiral-Kornek
THEME LEADER Marcia Langton
SUPPORTED BY University of Melbourne, as part of the NGV Triennial – exploring the emerging intersections of art, design, science and society.
Philippa Karoly believes in predicting the future and her colleague Isabell Kiral-Kornek has a passion for research communication and transforming big data into visual displays, making it accessible to a wide audience. Their work is focused on creating ways and tools to forecast brain activity, designed to help people with brain disorders, such as epilepsy, migraine, or insomnia have more control over their treatment. For Triennial Voices, Karoly and Kiral-Kornek talk about an interactive audio/visual experience illustrating how epileptic seizures strike seemingly randomly, yet for some patients, seizure risk is closely linked to the time of day. This project uses data to explore how the risk of seizures changes during the course of a day, creating a visualization of brain activity using color, light and sound.
---
Podcast: Timothy Moore interviews Philippa Karoly and Isabell Kiral-Kornek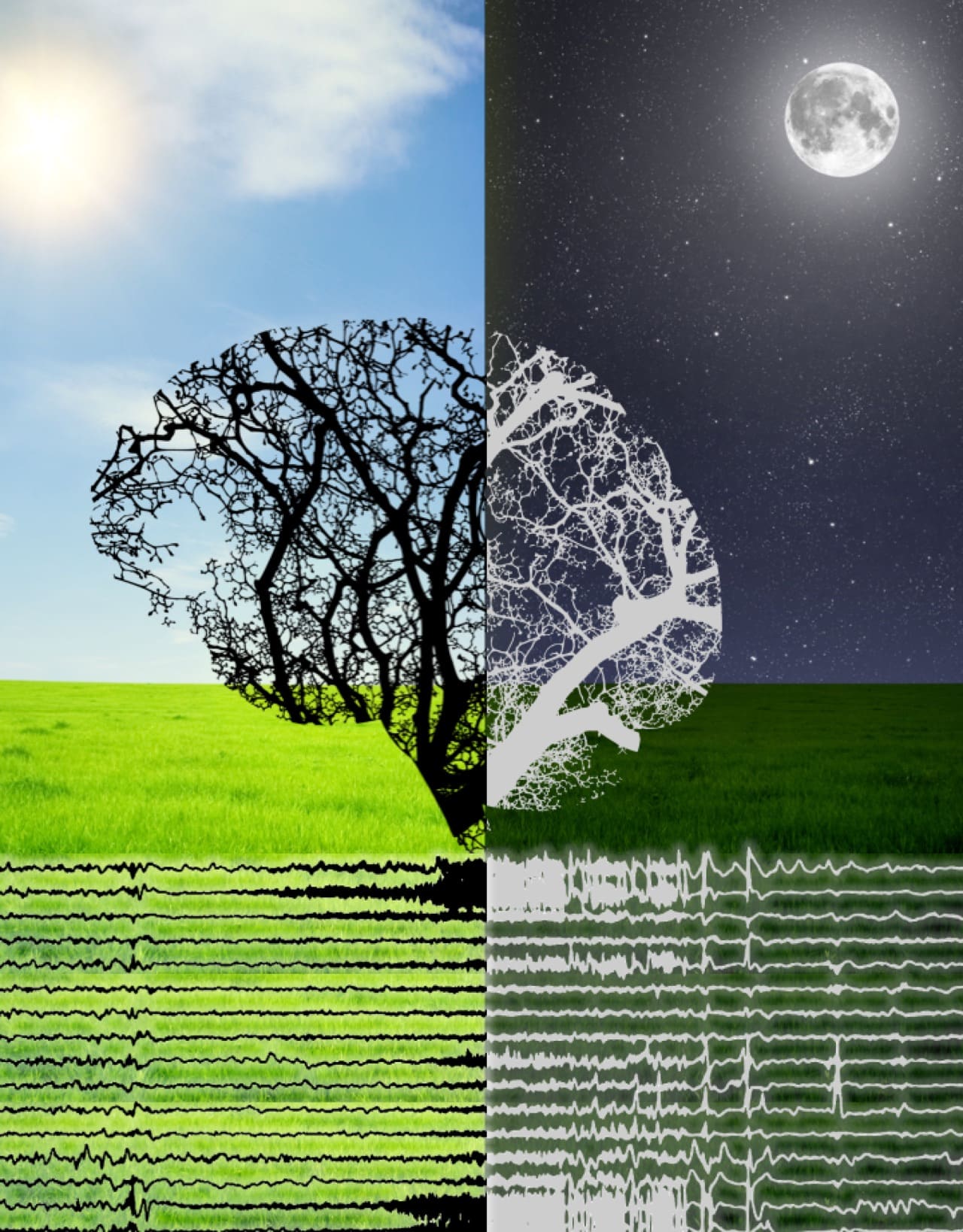 To experience this project please follow the link below:
A-day-with-epilepsy.surge.sh
BIO
Philippa Karoly is a neuroscience researcher in Neural Engineering & Brain Dynamicsc at the University of Melbourne.
Isabell Kiral-Kornek did a PhD in Biomedical Engineering at the University of Melbourne and joined IBM in 2015, where her research lies in developing neural networks for biomedical applications and neural modelling.
Timothy Moore is director of architecture practice Sibling.
References
This work would not have been possible without the help of Dean Freestone, Errol Lloyd, Mark Cook and the NeuroEngineering Lab at The University of Melbourne.