Article
The Tearoom
BY Robert Yang
THEME LEADER James Bridle
SUPPORTED BY University of Melbourne, as part of the NGV Triennial – exploring the emerging intersections of art, design, science and society.
Robert Yang's most recent game, The Tearoom, is a free, historical, public bathroom simulator about cruising, anxiety, and police surveillance. In 1962, the Mansfield, Ohio police department setup a hidden surveillance camera behind a two-way mirror, and secretly filmed men having sex with men in a public bathroom. The police used the film footage to imprison them for a year or more under Ohio's sodomy laws. In 2017, police still target men who have sex with men – and Yang's works are still regularly banned from gaming and video websites. To appease the authorities, The Tearoom – an otherwise faithful reproduction of a 60s public toilet – replaces the characters penises with guns. As Yang notes, "there's nothing wrong with guys appreciating other guys' guns, right?".
Yang's work is based on rigorous research, some of which is included here in the form of in-progress 3D models of an original Hinsdale urinal, based on US patent drawings, and the floorplan of a contemporary tearoom as documented in "Tearoom Trade", a sociological study published by Laud Humphrey in 1970. Read Essay
---
The Tearoom can be downloaded via the artist's website:
https://radiatoryang.itch.io/the-tearoom
Please note the site contains sexual content which may not be suitable for some viewers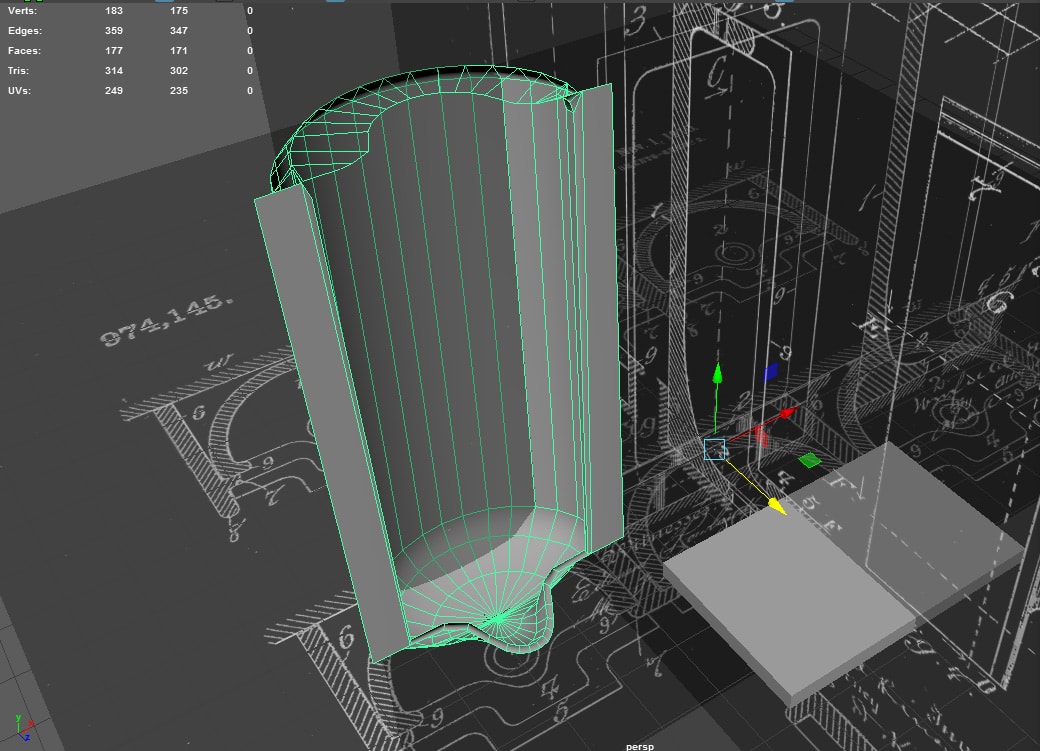 "The Tearoom", work in progress model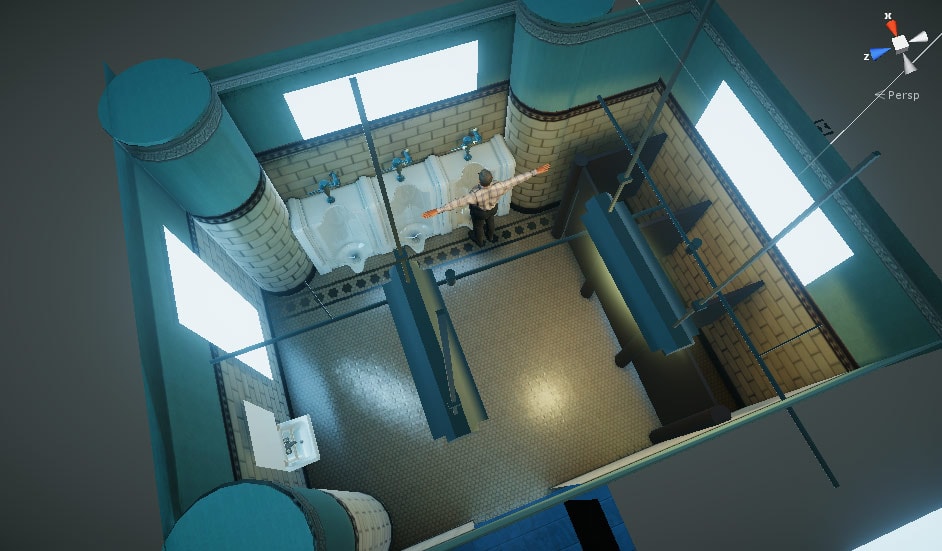 "The Tearoom", work in progress model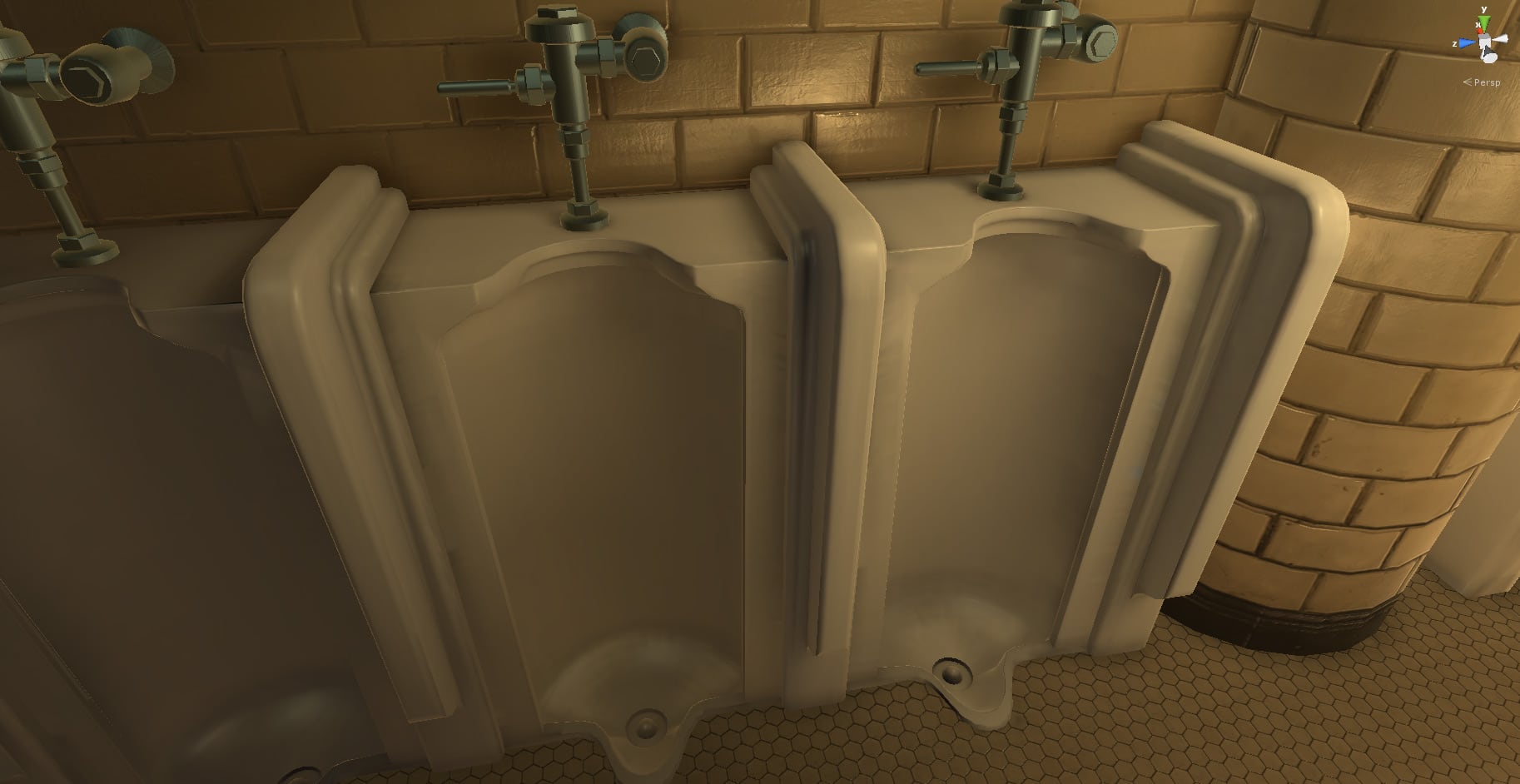 "The Tearoom", work in progress model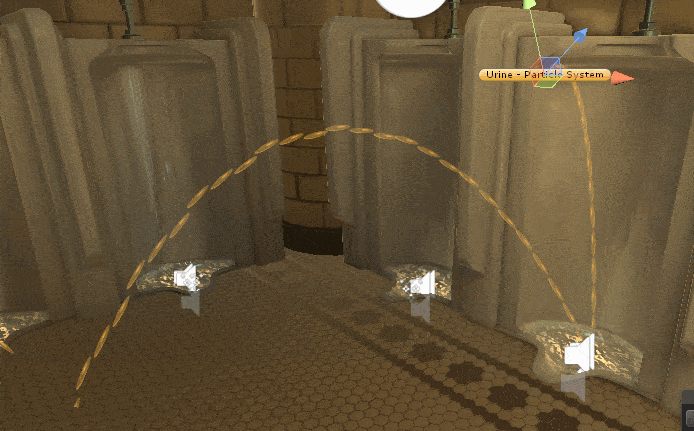 "The Tearoom", work in progress animation
BIO
Robert Yang makes surprisingly popular games about gay culture and intimacy: his male shower simulator Rinse and Repeat has millions of views across YouTube, and his gay sex triptych Radiator 2 has over 150,000 users on Steam. He is currently an Assistant Arts Professor at NYU Game Center, and he has given talks about games at GDC, IndieCade, Queerness and Games Conference, and Games for Change. He holds a BA in English Literature from UC Berkeley, and an MFA in Design and Technology from Parsons School for Design. His work can be found at http://debacle.us/.