Podcast
Argosy
BY Bella Li
THEME LEADER Justin Clemens
SUPPORTED BY University of Melbourne, as part of the NGV Triennial – exploring the emerging intersections of art, design, science and society.
Bella Li is a Melbourne writer and editor. For Triennial Voices, Bella has contributed extracts from her books Argosy (Vagabond Press, 2017) and Lost Lake (Vagabond Press, forthcoming in 2018), which explore the theme of change through the media of poetry and collage.
---
Podcast: Timothy Moore interviews Bella Li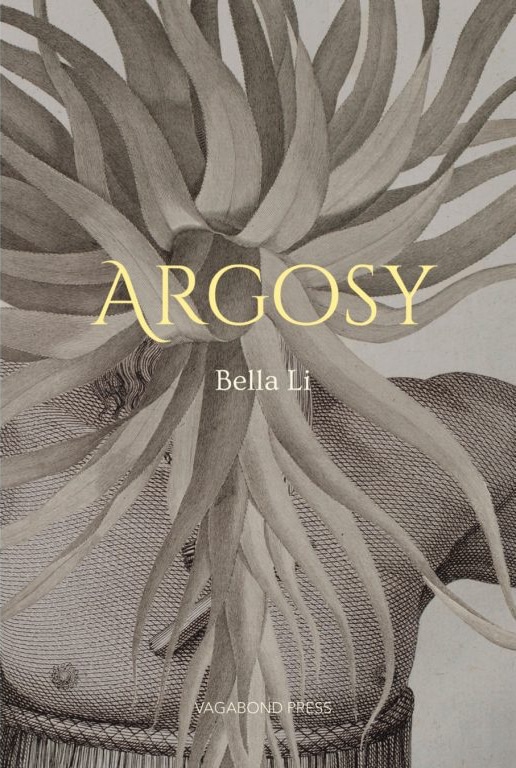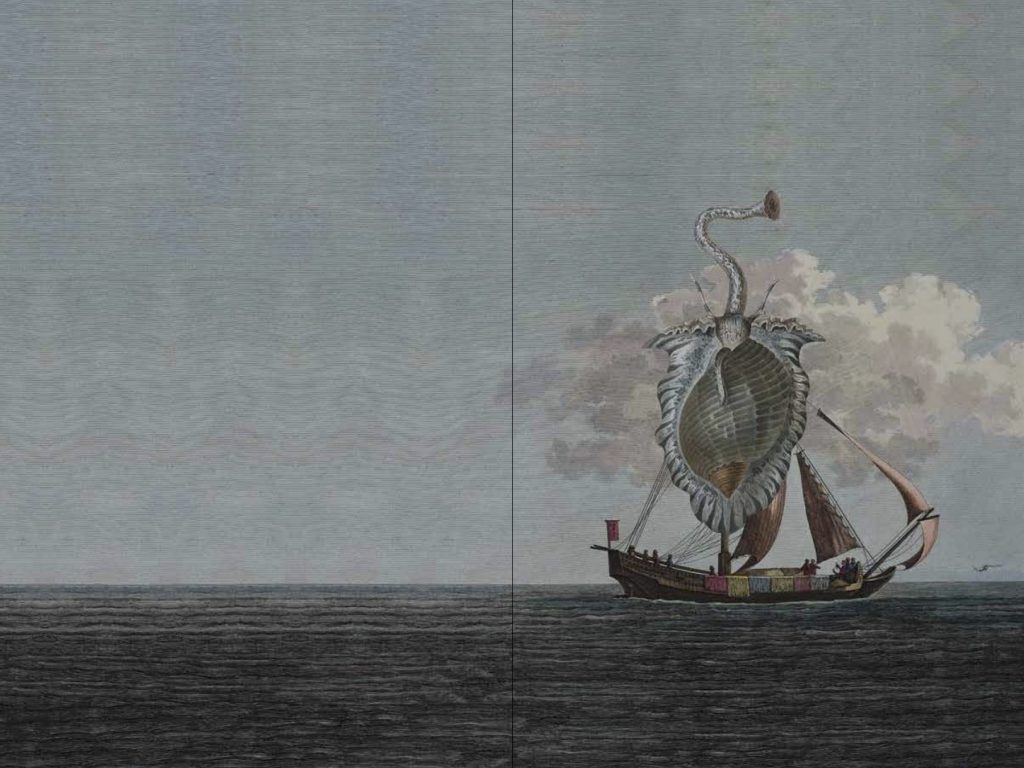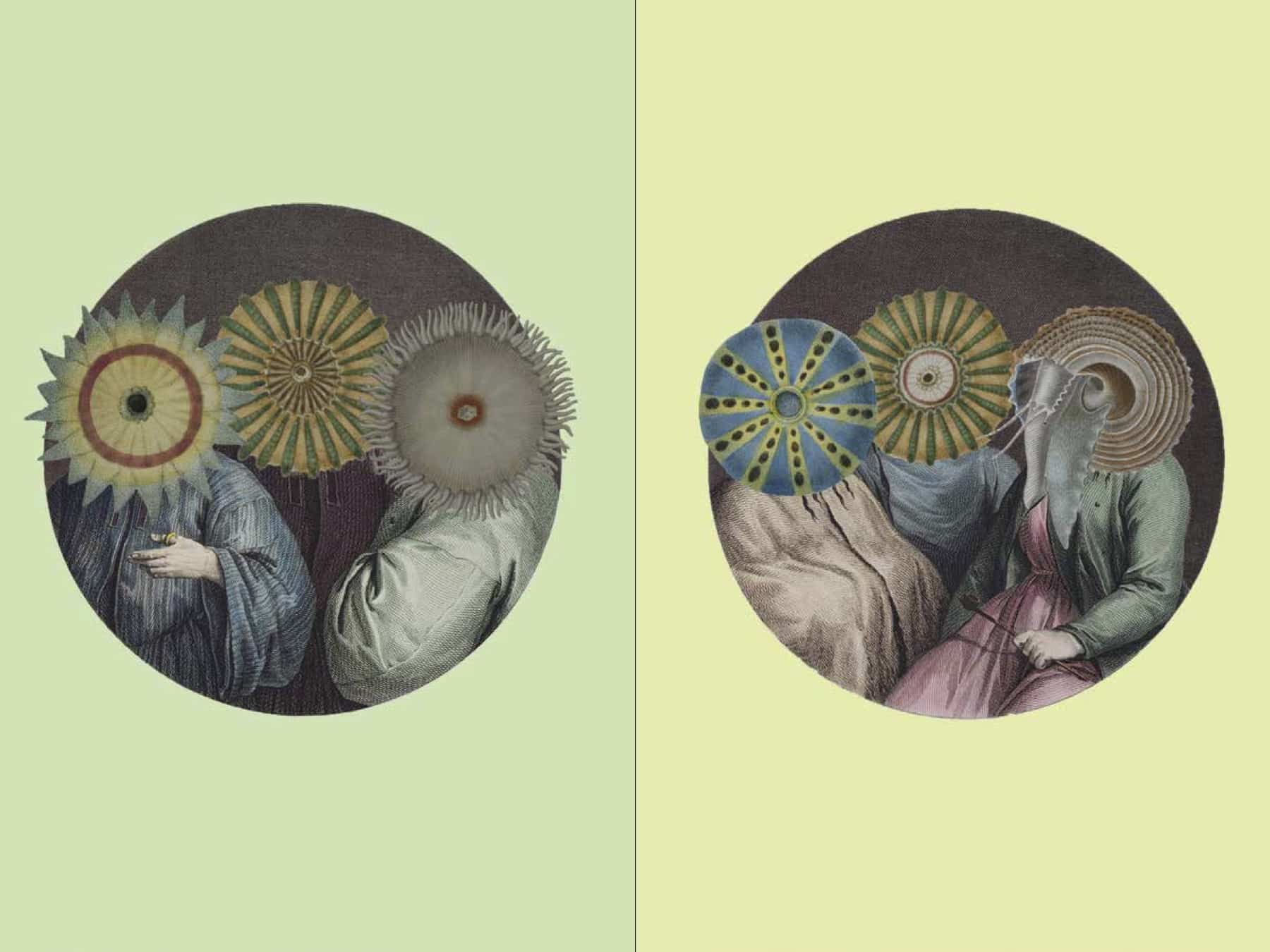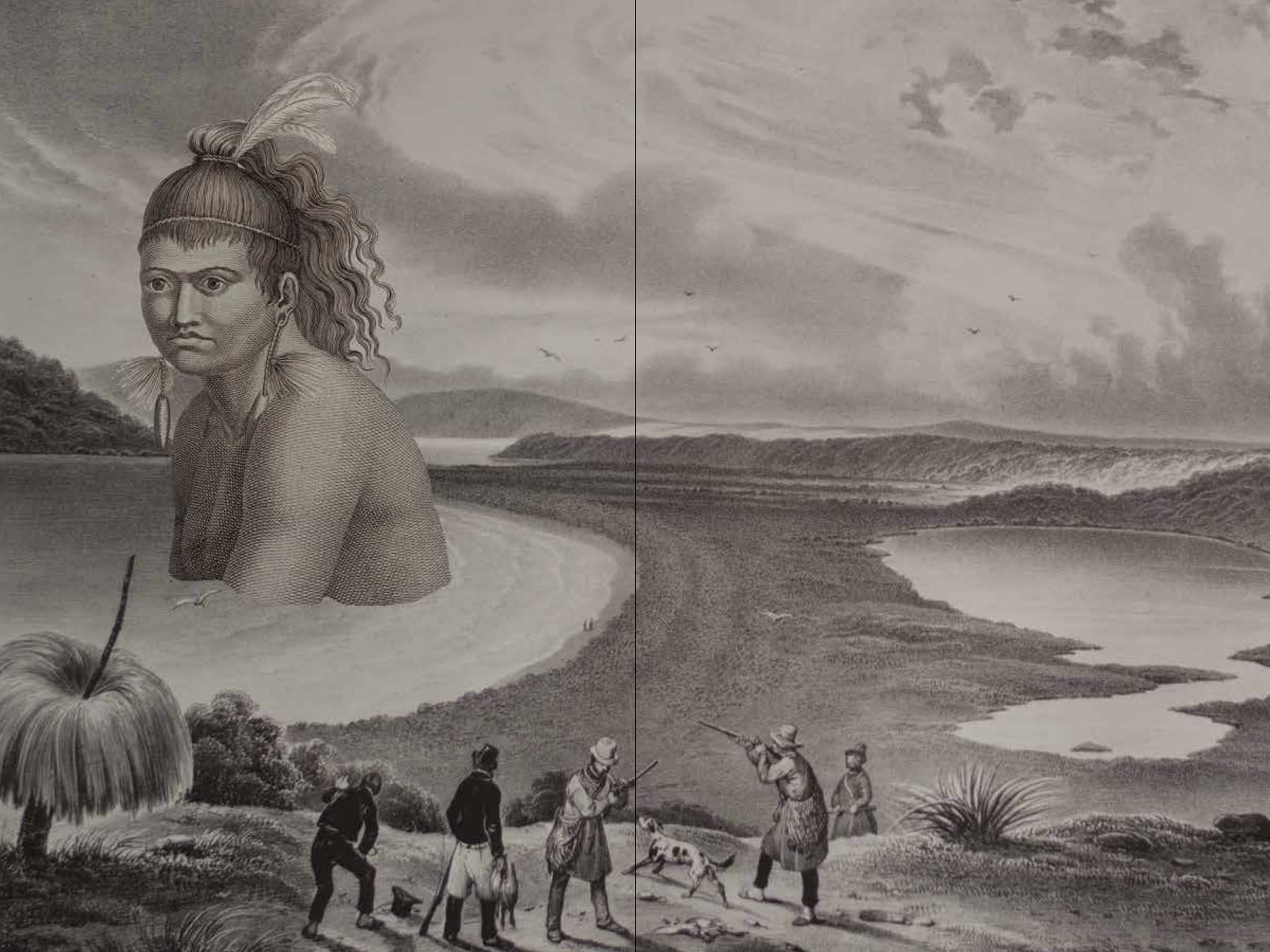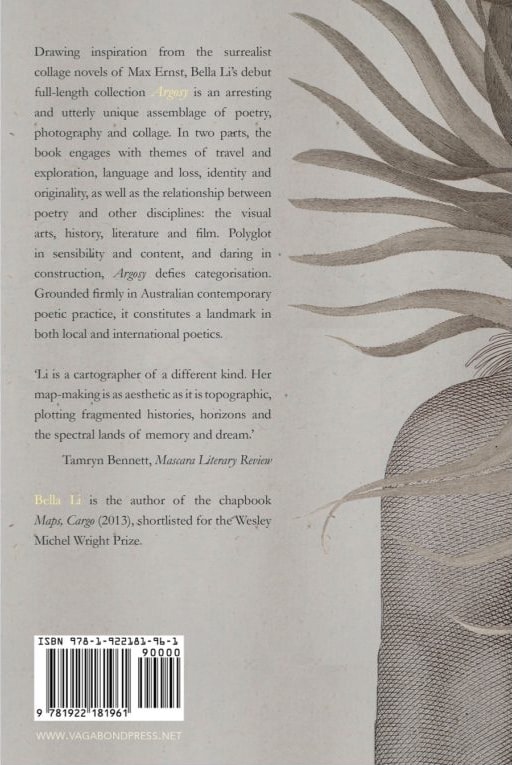 BIO
Bella Li is the author of
Maps
, Cargo (Vagabond Press, 2013), shortlisted for the 2014 Wesley Michel Wright Prize, and
Argosy
(Vagabond Press, 2017)—a book of poetry, collage and photography—commended in the 2017 Wesley Michel Wright Prize and shortlisted for the 2018 Victorian Premier's Literary Awards.
Notes
Images for collages were sourced from editions of atlases appended to the following journals of discovery, held at the State Library of New South Wales, State Library of Victoria, and Special Collections, Baillieu Library, The University of Melbourne:
Voyage de La Pérouse autour du monde / publié conformément au décret du 22 avril 1791, et rédige par M.L.A. Milet-Mureau, by Jean-François de Galaup de La Pérouse.
Relation du voyage à la recherche de La Pérouse: fait par ordre de l'Assemblée Constituante pendant les années 1791, 1792 et pendant la 1ère. et la 2de. année de la République françoise / par le Cen. Labillardière, by Jacques-Julien Houton de Labillardière.
Voyage de la corvette l'Astrolabe: exécuté par ordre du roi, pendant les années 1826, 1827, 1828, 1829, sous le commandement de M. J. Dumont D'Urville, capitaine de vaisseau, by J. Dumont D'Urville.
Timothy Moore is director of architecture practice Sibling.