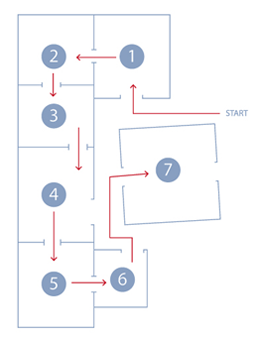 Absorb yourself in the exhibition with the audio guide tour.
Martyrs sizzling on hot-iron beds, kings with oversized codpieces, female gladiators fighting to the death – these are a few of the characters that feature in the National Gallery of Victoria's Italian Masterpieces from Spain's Royal Court, Museo del Prado audio tour, narrated by award-winning and much-loved Australian actor Vince Colosimo (Chopper, Lantana, Walking on Water, The Great Gatsby).
Hire the device
Adult: $8
Members/Concession: $7
Child (5-15 years): $5
Accessibility
Versions of all stories are available for the hearing-impaired: captioned or with AUSLAN.
Special guided tours can be pre-arranged for the vision-impaired. Please contact the National Gallery of Victoria for details.