In Endless Book Club, Melbourne Art Book Fair International guests, Self Publish, Be Happy (London) curate a large-scale public book club across the Fair weekend. Join local book Clubs as they discuss key texts, and collaborate in a immersive and diverse literary conversation which seems truly endless.
See what's happening at Endless Book Club Day One and Endless Book Club Day Two
Program Details
Endless Book Club with This is Not a Book Club
12-12.45pm
This is Not a Book Club
This Is Not a Book Club is for people who love discussing and dissecting culture, but don't always have time to read a whole book. Instead, we choose a more digestible media that you can engage with while walking to work, cleaning your room or finishing a six-pack. This might include  topical podcasts, movies, television shows and articles that reflect and respond to the world around us. If you want to dive deeper, additional material will be suggested, but it will never be mandatory. This is a space free of intellectual elitism, and full of arguments over which season of The Simpsons was best. This special Book Club for the Melbourne Art Book Fair will feature Wendy Syfret, Melbourne based writer and editor, currently serving as the editor of i-D Australia, and others.
Reading: Making Worlds: Art and Science Fiction, ed. Amelia Barikin and Helen Hughes, published by Surpllus
Making Worlds: Art and Science Fiction is an anthology of new texts by artists, curators, art historians and writers who are self-confessed science fiction fans. The linking point is the idea of science fiction as a platform for the building of alternate art histories. This collection is concerned with the ways in which science fiction might be performed, materialised or enacted within a contemporary context.
---
Endless Book Club with Level 87 Book Club
1-1.45pm
Level 87 Book Club
Level 87 Book Club meets every Thursday after school on Level 100 (due to renovation works) of 100 Story Building in Footscray. Level 87 of 100 Story Building is all about books. And the people who read them! They share and discuss books that they're reading, books that they're going to read, and all the in-between thoughts and recommendations that book discussions generate. But no spoilers!    
Reading: 25 International Artists Who Have Made an Impact, published by NGV
Fantastic, ambitious, angry, mysterious: take a step inside the extraordinary lives and times of twenty-five artists who have made an impact, and told a good story along the way. You're invited to join author Ronnie Scott and guests on a journey through twenty-five of the most dramatic and exciting stories about artists and artworks in new NGV teen publication 25 International Artists Who Have Made an Impact.
---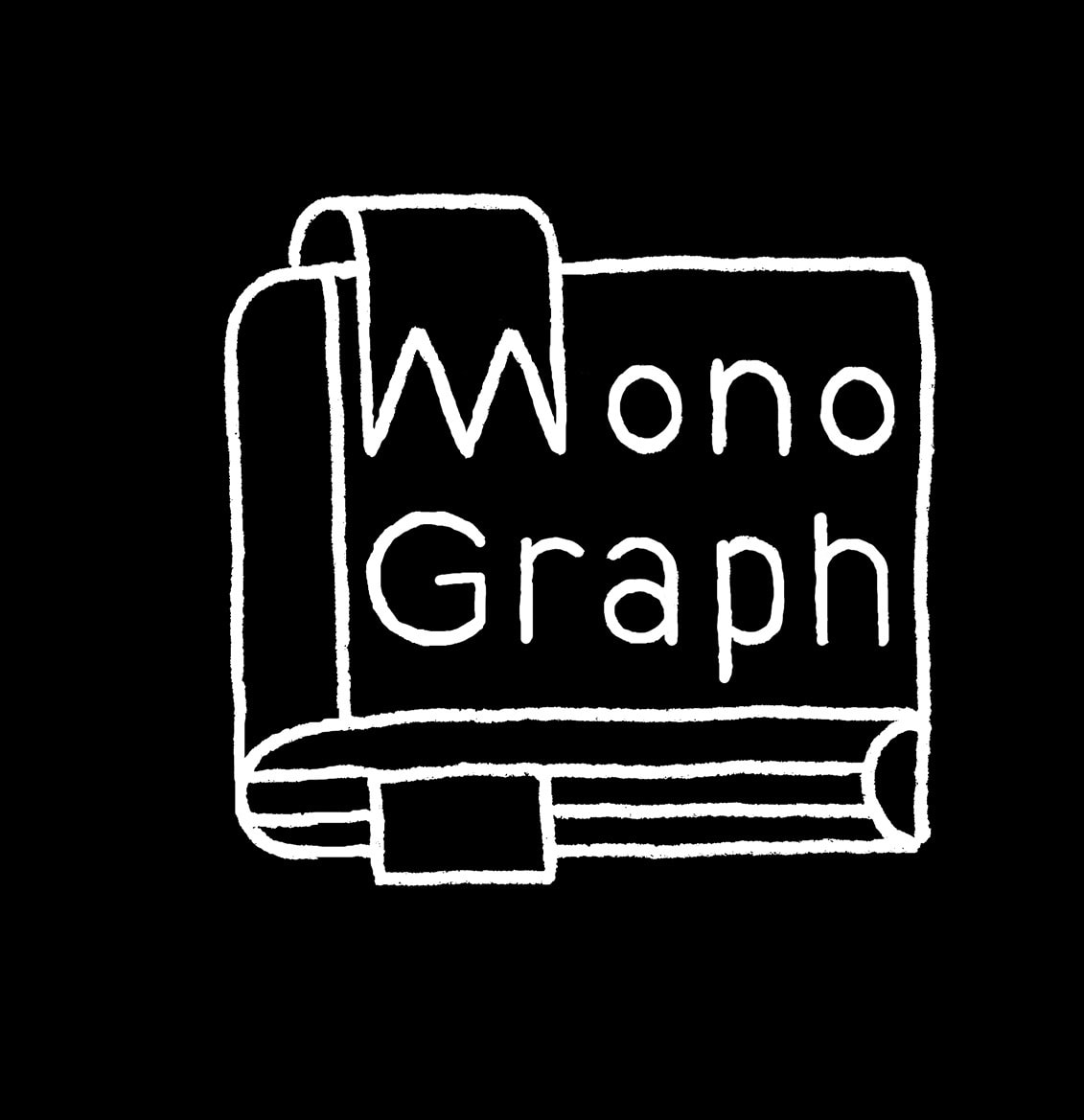 Endless Book Club with MONOGRAPH
2-2.45pm
MONOGRAPH
Founded by curator Sophia Cai and artist Charlotte Watson in 2016, Monograph is a free, bi-monthly reading circle for artists and makers. Unlike a formal book club, Monograph is a reading group where each participant discusses pieces they have read that have influenced their art practice, meaning we discuss everything from fiction, poetry, comics, art periodicals, to Ai Weiwei's twitter feed.
Reading: Filmme Fatales Issue #8: The Finale, ed. Brodie Lancaster, published by The Good Copy
In issue #8, editor Brodie Lancaster is looking towards the future – because that is the theme around which everything in this issue has been created! That's handy. Contributors – including Lesley Arfin (author of 'Dear Diary'; writer for 'Girls' on HBO; creator of 'Love' on Netflix), Danielle Henderson (creator of Feminist Ryan Gosling; writer for 'Divorce' on HBO and 'Difficult People' on Hulu; author of the forthcoming memoir 'The Ugly Cry'), Caroline Goldfarb (AKA @officialseanpenn; host of the podcast 'This Week Had Me Like'), Ruby Tandoh (hero of 'The Great British Bake Off' and author of brilliant cookbooks 'Flavour' and 'Crumb') and twenty-four other writers, artists and designers – have explored now and next, the future of film, and the hope our favourite characters hold tight to get through the tough times.      
---
Endless Book Club with UMSU People of Colour Department
3-3.45pm
UMSU People of Colour Department
As part of the University of Melbourne Student Union, the People of Colour department advocates for students of African, Asian, Pacific Islander, Aboriginal, Indigenous, Latinx, Arab, multiracial and other relevant backgrounds. Newly established for 2017, our aims are to combat racism, promote equal representation, and create platforms for progressive dialogues. Moderated by the current department officers Ella Shi and Hanann Al Daqqa.          
Reading: Gordon Bennett: Be Polite, ed. Aileen Burns and Johan Lundh, published by Sternberg Press in partnership with Institute of Modern Art.
Gordon Bennett: Be Polite follows the exhibition of largely unseen works on paper by one of Australia's most visionary and critical artists, Gordon Bennett (1955–2014). This publication brings together three newly commissioned essays by art historian Ian McLean and curators and arts writers Helen Hughes and Julie Nagam alongside documentation of Bennett's works on paper and a selection of paintings and other pieces to which they relate. The selection of works are drawn from the Estate of Gordon Bennett, comprising drawings, acrylic/gouache and watercolour paintings, poetry, and essays from the early 1990s through to the early 2000s; a period that produced work of remarkable force and revealed the artist's working methods, research focuses, and ultimately his ambitions for his work.       

Endless Book Club with Yellow Wheel
4-4.30pm
Yellow Wheel
Yellow Wheel strives to be at the forefront of contemporary dance practice for young people in Victoria. We encourage the growth of the unbridled ambitions of talented young artists and challenge expectations in the search for innovation. At Yellow Wheel everyone is given the opportunity to foster their creativity and connect to the professional dance industry. Under the artistic direction of Adam Wheeler and facilitated by Joshua Lowe, Yellow Wheel is a collection of pre-professional dancers, all of which are determined to pursue a career in dance. Our dancers come from a vast range of schools, universities and institutions all with the common goal of being part of a collaborative, creative process with an emphasis on producing high quality dance works. Dancers who are a part of Yellow Wheel become part of an ensemble for the year, working on a number of key projects.
Reading: William Eggleston: Portraits, Phillip Prodger, published by Yale University Press in association with the National Portrait Gallery, London
In companion with William Eggleston: Portraits exhibition, Level 3, NGV International, this sumptuously illustrated book features Eggleston's masterful portraits, including many familiar and beloved images as well as some previously unseen photographs from his long and productive career. Eminent American photographer William Eggleston (b. 1939) was a pioneer in exploring the artistic potential of color photography. Eggleston made a name for himself with his eccentric, unexpected compositions of everyday life that were nonetheless rife with implied narrative, elevating the commonplace to art.

---
Program Facilitator
Bruno Ceschel, Director, Self Publish, Be Happy
SBPH is an organisation founded in 2010 that collects, studies and celebrates self-published photobooks through an ongoing program of workshops, live events, and on/offline projects. Self Publish, Be Happy has organized events in a number of institutions, including Tate Modern, The Photographers' Gallery, and Serpentine Gallery, London; C/O Berlin; MoMA PS1, New York; and Kunsthal Charlottenborg, Copenhagen. Further Ceschel is a writer, publisher and lecturer at the Camberwell College of Arts— University of the Arts London and École cantonale d'art de Lausanne and Director, SPBH Editions, which has most recently published books by Adam Broomberg and Oliver Chanarin, Lucas Blalock, Mariah Robertson, Gareth McConnell and Lorenzo Vitturi.  Ceschel writes regularly for a number of publications such as FOAM, The British Journal of Photography and Aperture Magazine and has guest-edited issues of Photography and Culture and The PhotoBook Review.