All programs & events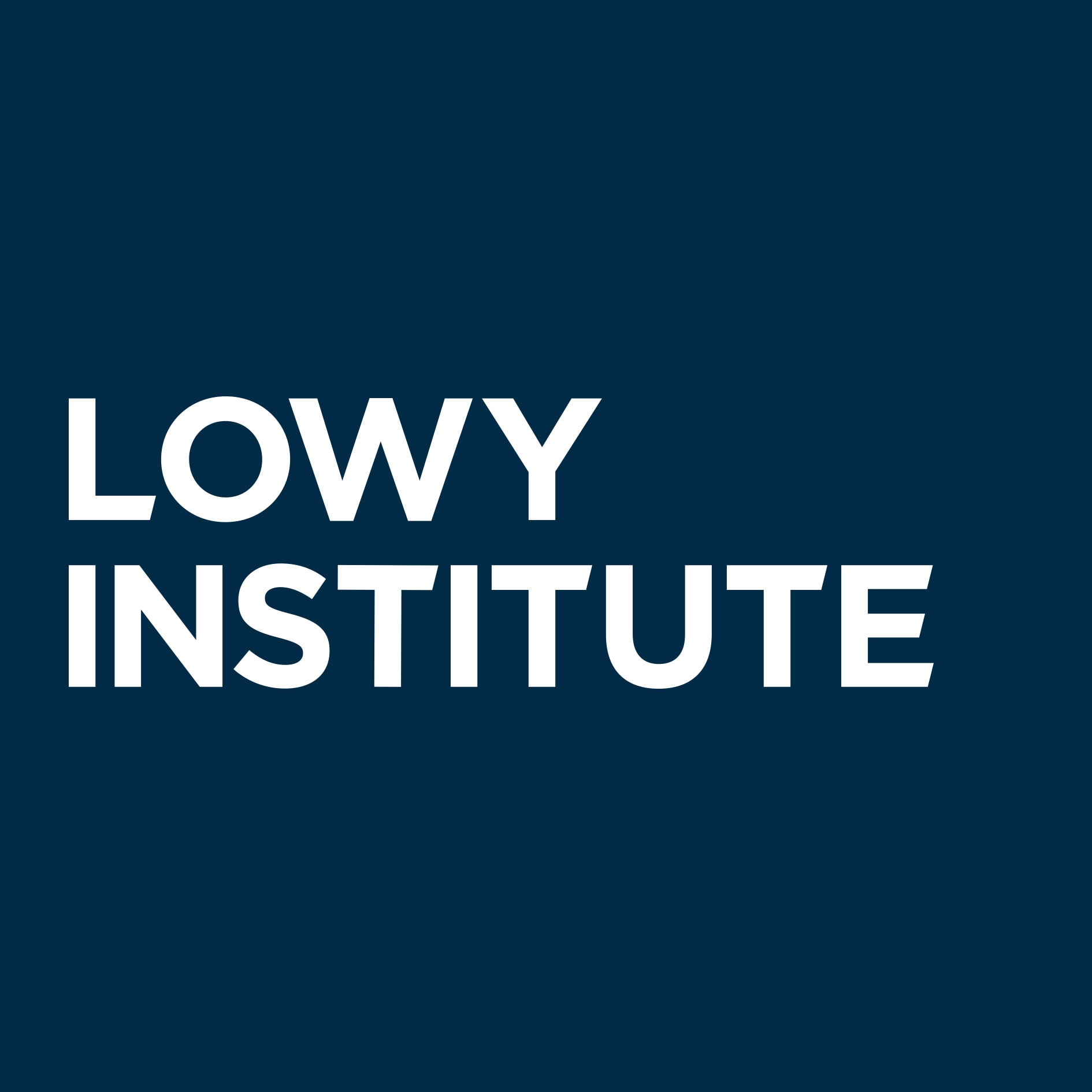 Lowy Institute at NGV

Presented as part of NGV Triennial
NGV International
Clemenger BBDO Auditorium
Ground Level
Tue 19 Dec, 6.15–7.15pm

Growing Old: Population Challenges for the Chinese Economy
China is a rapidly ageing country. According to the World Bank, the working-age population is predicted to fall by 10% by 2040. While the size of the workforce is falling, the pool of over 65s is rising, and is predicted to reach 350 million by the same year.
What are the economic effects of a shrinking labour pool and rising number of aged dependents, and how will the two-child policy limit these effects? The Lowy Institute will convene a panel to explore how population dynamics will shape China's economy and what it means for our economic future at large.
Moderator
Dr Merriden Varrall is Director, East Asia Program at the Lowy Institute. Before joining the Lowy Institute Merriden was the Assistant Country Director and Senior Policy Advisor at UNDP China, where she worked for the past three years on China's role in the world, focusing on its international development cooperation policy. Merriden has spent almost eight years living and working in China, including lecturing in foreign policy at the China Foreign Affairs University and conducting fieldwork for her doctoral research. Prior to that she worked for the Australian Treasury. Merriden has a PhD in political anthropology from Macquarie University, Sydney, and the Vrije Universiteit, Amsterdam. Her dissertation examined the ideational factors behind China's foreign policy. She has a Masters Degree in International Affairs from the Australian National University, and completed her undergraduate studies at the University of Technology Sydney.
Panelist
Dr Bingqin Li is Associate Professor at UNSW, Sydney. Her research focuses on social policy and governance, and current projects include: governance of age-friendly community, local government motivation in delivering complex social programs, social inclusion and integration, urban governance, and social spending. She has particular expertise on China, and works also on other countries in Asia, and on comparative studies of policies between Asia and the West. Her research has been published in academic journals in urban studies and social policy, such as Urban Studies, Environment & Urbanisation, Social Policy & Administration and Public Administration and Development.
Bingqin Li has played an important role in introducing international social policy research to China, through editing two series of translated series of key texts. Bingqin has also consulted international organisations, such as the World Bank, European Union, the WHO, UNESCAP, IIED, and the DFID. She has also collaborative research relationship with UNRISD, top Chinese universities and think tanks such as DRC and CASS in China.
Mon 29 Jan, 6.15–7.15pm

Why Women Leaders are Important: Perspectives from PNG and Australia
From campaign trails to boardrooms, the Lowy Institute's Aus-PNG Network invites women leaders and gender equality experts to share what it takes for women to reach leadership positions in these neighbouring but very different countries.
Moderator Anna Kirk, Lowy Institute Research Fellow and Project Director, Aus-PNG Network
Tue 20 Feb, 6.15–7.15pm

Changing Attitudes in Australia – 13 Years of the Lowy Institute Poll
The Lowy Institute has conducted robust, independent polling on Australian attitudes to foreign policy issues annually since 2005. While the world has changed dramatically this century, how have Australian attitudes changed, and what has stayed the same?
Moderator Alex Oliver, Lowy Institute Director, Diplomacy and Public Opinion
Tue 13 Mar, 6.15–7.15pm

Shifting Power in Asia
Asia's economic transformation is reshaping the global distribution of power, changing the way the region and the world operates politically and strategically. The Lowy Institute discusses the growing wealth, influence and military might of new and reviving Asian powers
Moderator Herve Lemahieu, Lowy Institute Research Fellow
Wed 11 Apr, 6.15–7.15pm

International Relations in the Online Age
Terrorists are recruited via social media, nuclear weapons programs are disrupted via computer viruses, world leaders communicate via Twitter, and some foreign affairs departments have larger online followings than traditional media outlets. What will global politics become in this digital age?
Moderator Sam Roggeveen, Lowy Institute Director of Digital and Senior Fellow