The Future Lasts Only a Moment explores the critical role verbal, visual and spatial languages play in the formation of cities and communities. Keynote guests, iconic Amsterdam-based graphic design collective Experimental Jetset, will be accompanied by local interlocutors from the fields of art, philosophy, economics and urban studies, to ask: what futures are we making, and for how long will they last? Following the symposium, guests are invited to attend the opening event of the Experimental Jetset – Superstructure exhibition at RMIT Design Hub.
Presented in conjunction with the RMIT Design Futures Lab with the support of RMIT School of Design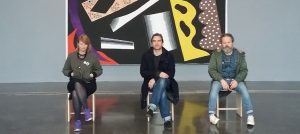 Experimental Jetset is a small, independent, Amsterdam-based graphic design studio, founded in 1997 by (and still consisting of) Marieke Stolk, Erwin Brinkers and Danny van den Dungen. Focusing on printed matter and site-specific installations, and describing their methodology as "turning language into objects", Experimental Jetset have worked on projects for a wide variety of institutes. Their work has been featured in group exhibitions such as 'Graphic Design: Now in Production' (Walker Art Center, 2011) and 'Ecstatic Alphabets / Heaps of Language' (MoMA, 2012). Solo exhibitions include 'Kelly 1:1' (Casco Projects, Utrecht, 2002) and 'Two or Three Things I Know About Provo' (W139, Amsterdam, 2011). In 2007, a large selection of work by Experimental Jetset was acquired by the Museum of Modern Art in New York, for inclusion in the MoMA's permanent collection. Members of Experimental Jetset have been teaching at the Gerrit Rietveld Academie (2000–2014), and are currently teaching at Werkplaats Typografie (2013–now).
Moderator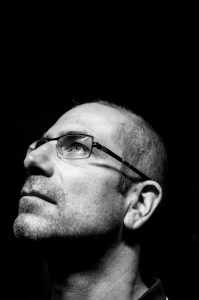 Justin Clemens is Associate Professor in the School of Culture and Communication at The University of Melbourne. He has written extensively on contemporary Australian art. His books include the long poem The Mundiad (Hunter 2013), shortlisted for the Kenneth Slessor Prize, and Psychoanalysis is an Antiphilosophy (Edinburgh UP 2013).
Panellists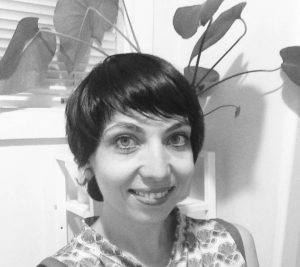 Timmah Ball is a writer, cultural producer and urban researcher of Ballardong Noongar descent. She has written for The Griffith Review, Un Magazine, Meanjin, Overland, Westerly Magazine, Art Guide Australia, The Lifted Brow online, and won the Westerly Patricia Hackett Prize for writing in 2017. She is currently using zine making to critique mainstream publishing conventions and will produce Wild Tongue zine as part of Next Wave Festival in 2018.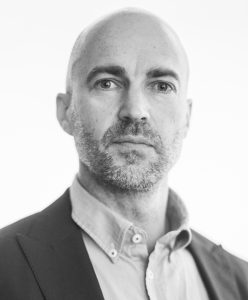 Jason Potts is Professor of Economics in the School of Economics, Finance and Marketing at RMIT University, and Director of the Blockchain Innovation Hub, the first social science research institute on Blockchain in the world. Dr Potts is a Fellow of the Academy of Social Sciences of Australia and one of Australia's top economists, specialising in the theory of economic growth, innovation and institutions, as well as the economics of cities, culture and creative industries. He is editor of the Journal of Institutional Economics.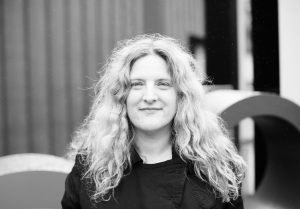 Emily Floyd's work takes shape at the intersections where sculpture meets public space and design collides with social crisis. It embraces elements of expanded sculpture and a range of print media and typographic artifacts, including the poster and the manifesto. Floyd renegotiates the possibility of public address, critically engaging an increasingly diverse and unpredictable viewership in debate. The topics of that exchange range from such urgencies as labour conditions in a world where work has become increasingly immaterialized and the imperative of self-organization as unprecedented and improvised forms of community emerge across the globe. Floyd's work gestures toward new forms of sociality, for which the artwork can serve both as provocation and as venue.
Emily Floyd's work is held in museum collections including The National Gallery of Australia Canberra, Gallery of Modern Art Queensland, Museum of Contemporary Art Sydney, National Gallery of Victoria Melbourne, Monash Museum of Art Melbourne, The British Museum London and Victoria and Albert Museum London. In 2013 Floyd was made a Fellow of the Australia Council for the Arts and in 2017 she completed a Sydney Myer Creative Fellowship.
Emily Floyd is represented by Anna Schwartz GallerySydney and Melbourne.
The Future Lasts Only a Moment is convened by Assoc. Professor Brad Haylock, PhD, Program Manager, Master of Communication Design, School of Design, RMIT University and Megan Patty, Publications Manager, National Gallery of Victoria.