Support Us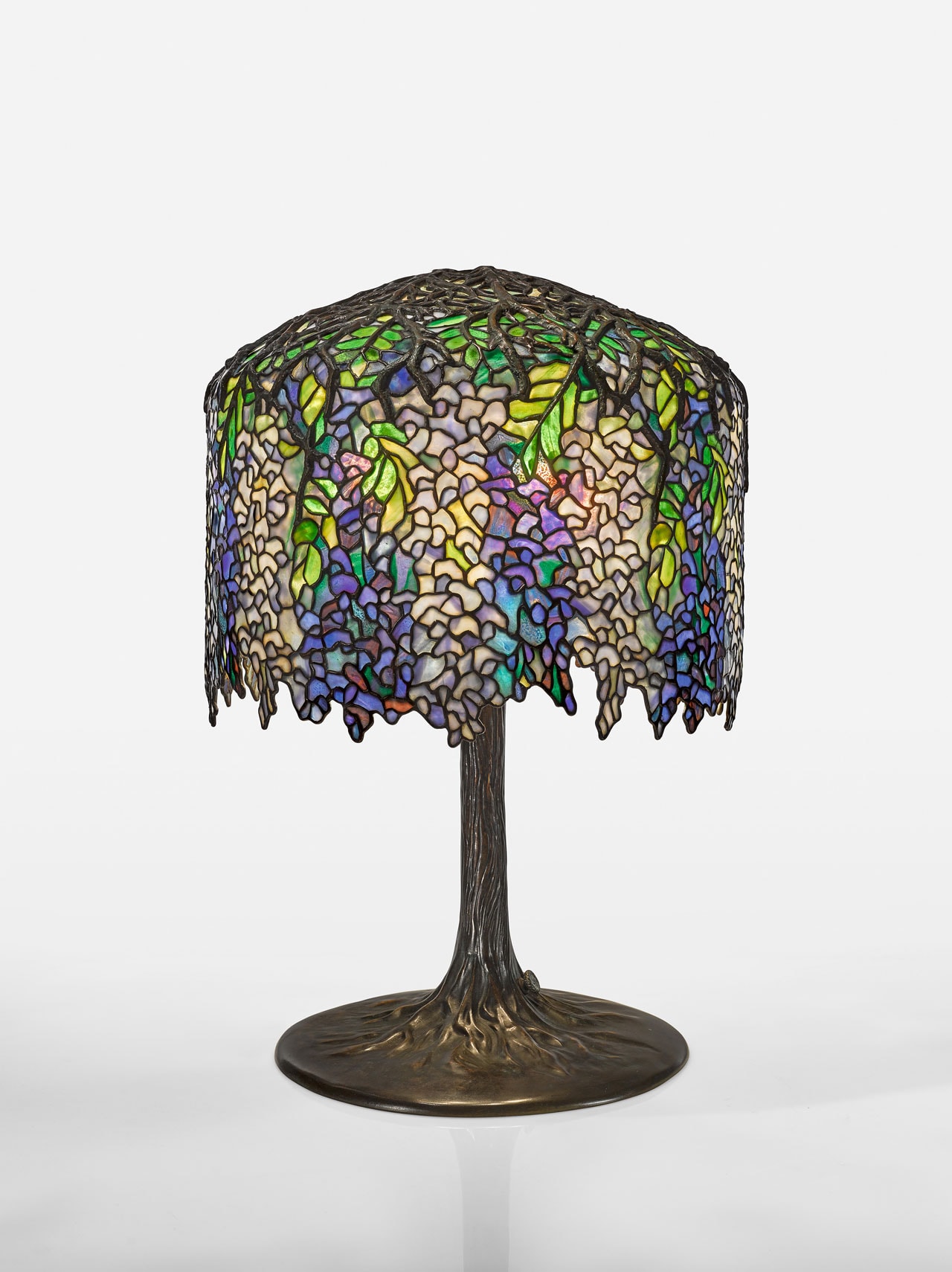 You can support the NGV Womens Association in our endeavours to fund works of art for the NGV collections, provide an annual travel scholarship for NGV curators and Encouragement Awards for promising students of the Victorian College of the Arts, by making a tax deductible donation. Please phone NGV on 03 8620 2400 if you would like to make a donation.
Donations of $2 or more are tax deductible.
We invite your support
Louis Comfort Tiffany is regarded as America's pre-eminent artist designer of the late nineteenth and early twentieth centuries and the foremost exponent of Art Nouveau design in America. His famous New York glass firm produced the Wisteria, table lamp in the first years of the twentieth century and the lamp, designed by Clara Driscoll, is now regarded as an icon of the Art Nouveau period. Its dazzling shade, crafted from more than 2000 pieces of hand-worked coloured and leaded glass, forms a canopy of lush, cascading, wisteria blossom in a naturalistic palette of rich cobalt, ultramarine, soft lavender and pearly white. The essence of the natural world informs every aspect of the lamp's design – its bronze base forming the wisteria vine – and its execution demonstrates a perfect understanding and mastery of materials and their potentials.
The acquisition of this work will transform the NGV's holdings of Art Nouveau and introduce an outstanding example of early twentieth century American design.