WE THANK ALL OUR CORPORATE PARTNERS FOR THEIR COMMITMENT TO THE NGV.
The NGV is where art, community, government and business meet. We offer our partners collaborative ways to achieve critical business goals.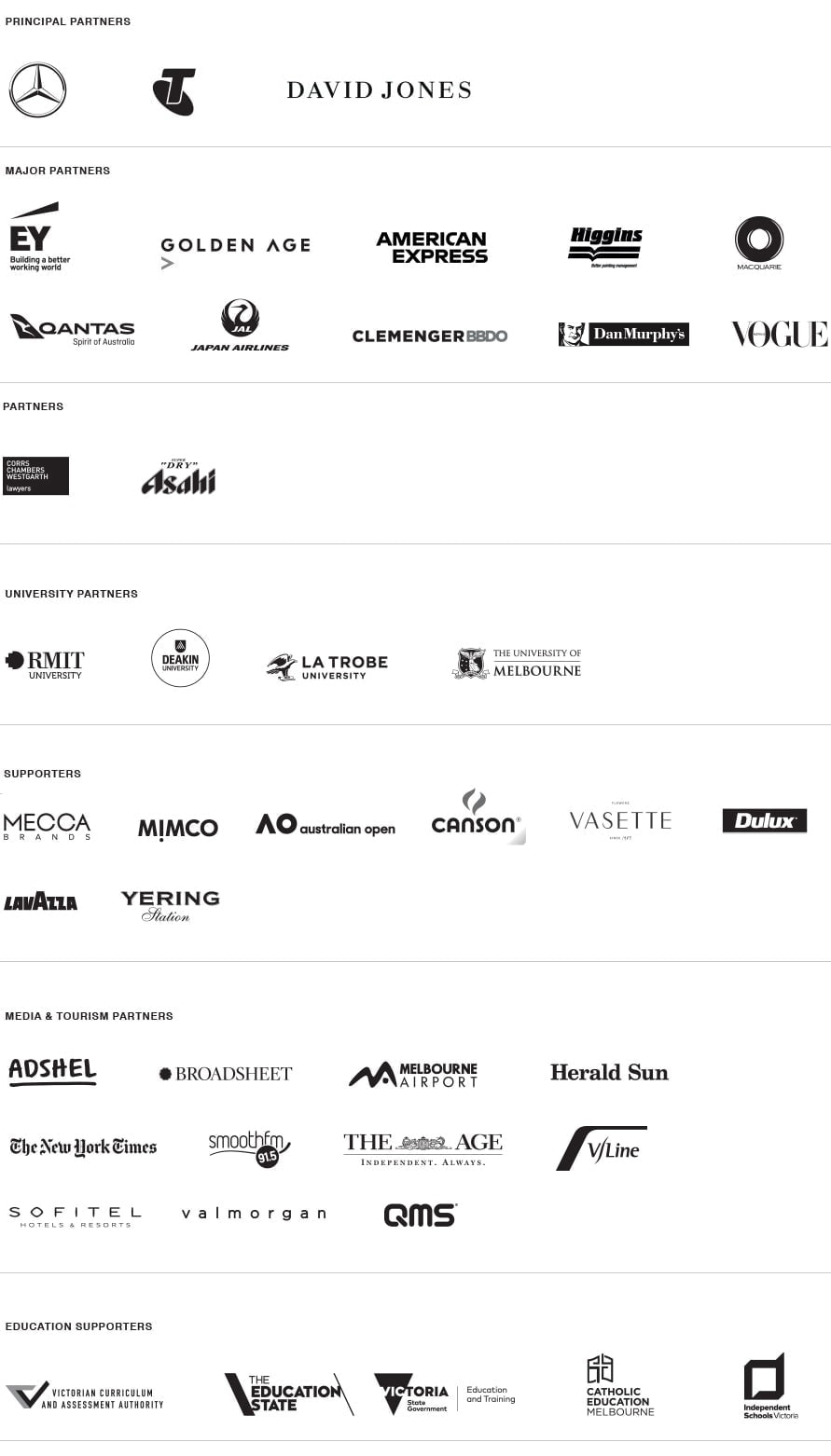 Contact our team to explore how a corporate partnership with the NGV can be leveraged for your organisation.
NGV Corporate Partnerships
Phone: +61 3 8620 2413
ngv.partners@ngv.vic.gov.au