Activities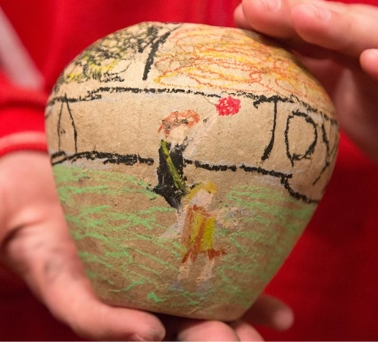 Hermannsburg Potters for Kids: Footy Pots
Children can depict their favourite footy team on a 3D paper pot inspired by the artwork and practice of the Hermannsburg Potters.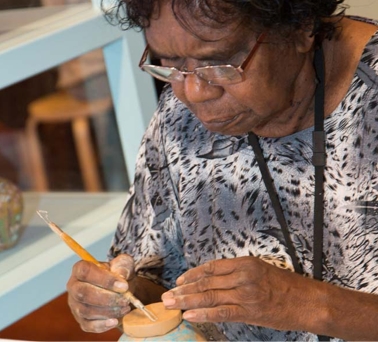 Hermannsburg Potters for Kids: Draw with the Potters
Inspired by paintings on the pots created by the Hermannsburg Potters, the NGV has worked with the artists to develop a drawing activity where kids can complete a Hermannsburg pot.
Ai Weiwei's Clever Cats
Children can write a caption for the antics of Weiwei's feline friends. This activity is informed by Weiwei's prolific use of social media and the many clever cats that live in his studio.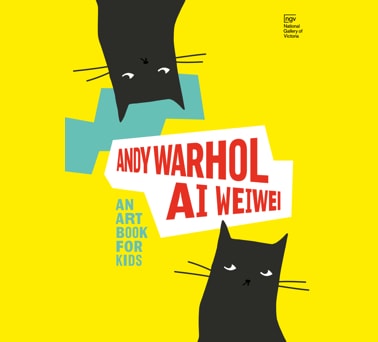 Andy Warhol | Ai Weiwei: An Art Book for Kids
A special 'On Tour' version of Andy Warhol | Ai Weiwei: An Art Book for Kids introduces children to Andy Warhol and Ai Weiwei and includes images of their artworks alongside a range of drawing and making activities.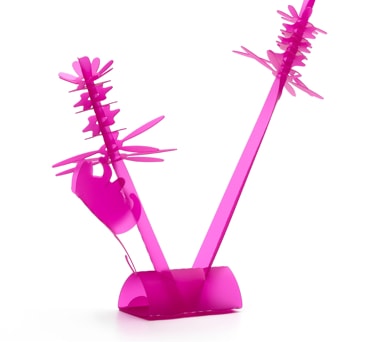 Megara | John Wardle Architects: Bottle Brush Possum
Children can explore how the natural environment informs contemporary design by creating colourful 3D forms. Bottle Brush Possum has been designed by leading manufacturer Megara using polypropylene, the same material used by John Wardle Architects in the NGV's 2015 Summer Architecture Commission.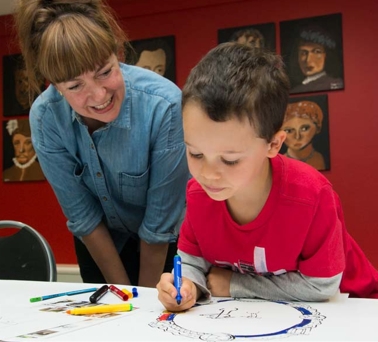 Kat Chadwick: Draw a Cat with Kat
Inspired by Andy Warhol's early career as an illustrator, Melbourne-based illustrator Kat Chadwick has created a drawing activity for children and families. Through a booklet developed by Kat, children can learn illustration techniques to draw their very own cat.
Participating Venues
Young visitors enjoy NGV Kids on Tour 2015 at Linden New Art. Photo: Jo Harkin Photography
A footy pot created by young visitors at Our Land is Alive: Hermannsburg Potters for Kids. Photo: Tobias Titz
Artist Judith Inkamala of the Hermannsburg Potters at work in the exhibition space. Photo: Tobias Titz
Ai Weiwei with one of his cats, @aiww, Instagram, c. 2013–15, courtesy Ai Weiwei Studio
Excerpt from Andy Warhol | Ai Weiwei: An Art Book for Kids
Bottle Brush Possum by Megara
Kat Chadwick and a young visitor engaged in an NGV Kids workshop