Activities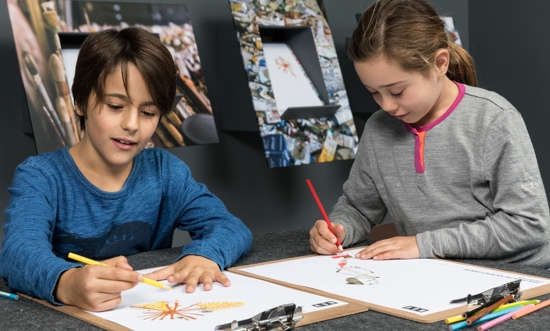 John Olsen Collaboration
John Olsen's imaginative paintings of the Australian landscapes and wildlife have made him one of this country's most celebrated artists. For Kids on Tour, he has created an activity sheet featuring details from one of his paintings, inviting participants to respond to the image and complete it with their own imaginative painting or drawing.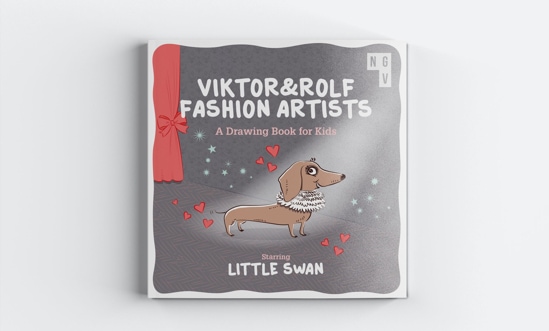 Viktor&Rolf A Drawing Book for Kids
Guided by Viktor & Rolf's pet dachshund, Little Swan, children learn about the designers' creative vision and spectacular fashion collections. Young readers will have fun filling this book with their own creative fashion designs.
Dachshund Designs
Little Swan lives in Amsterdam with fashion artists Viktor & Rolf. She spends her days at the studio in Amsterdam running through the garden and watching Viktor&Rolf and their team design amazing collections. In this activity, participants can dress Little Swan using the template and collage materials provided.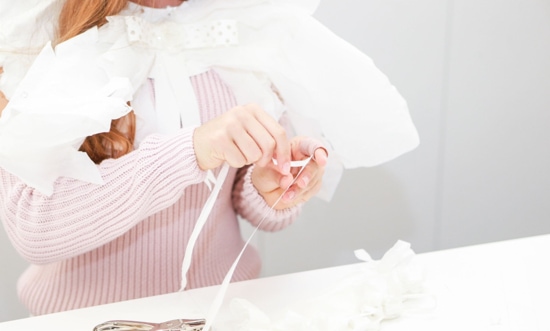 Viktor&Rolf Collars and Cuffs
Viktor & Rolf are inspired by the history of fashion. Wide white linen collars and large cuffs were the height of fashion in the Netherlands hundreds of years ago. With a range of paper products, including white crepe paper and strands of raffia, children can create their own paper collar or set of cuffs.
Participating Venues
Further Information:
Please contact your local venue for workshop dates, times and relevant booking information.
If you represent a regional venue and would like to register your interest in participating in future NGV Kids on Tour programs please contact us via Andrea Stahel at andrea.stahel@ngv.vic.gov.au.
1. Little Swan
2. Young visitors participating in the drawing activity in John Olsen: The You Beaut Country.
3. Viktor&Rolf A Drawing Book for Kids
4. Little Swan
5. Young Gallery attendee getting creative in Atelier: Viktor&Rolf for Kids