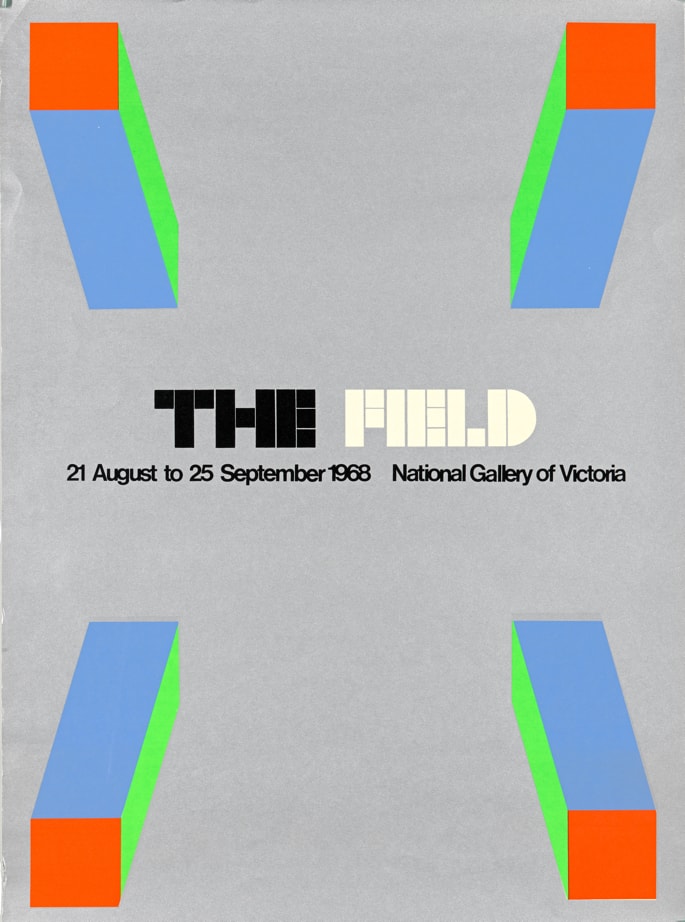 Original poster
The National Gallery of Victoria is seeking public assistance to find works of art from one of the most influential art exhibitions ever held in Australia, the 1968 NGV exhibition
The Field
.
On the occasion of its 50th anniversary the NGV will restage the exhibition as The Field Revisited, opening in May 2018 at The Ian Potter Centre: NGV Australia.
The Field is regarded as a landmark exhibition in Australian art history – a radical showcase of 74 abstract and conceptual, colour field, geometric and hard edge artworks. Influenced by the American origins of abstract art, the exhibition opened to much controversy at the NGV in 1968 with its silver foil-covered walls and geometric light fittings, boldly launching the careers of a generation of young Australian artists including Sydney Ball, Peter Booth, Janet Dawson and Robert Jacks.
Following a year-long search by the NGV, across Australian and international galleries, collections and auction houses as well as seeking out the artists and their families, curators have determined the fates of 60 of the 74 original works. The NGV is now seeking public assistance to locate the remaining 14 works – 8 paintings and 6 sculptures. Found works have so far been dispersed across the country in both public and private collections and institutions, from Perth to Canberra, including three paintings held in the NGV Collection. Other works are known to have been destroyed, and some will be re-created by artists from The Field, including Normana Wight and Col Jordan, whom the NGV has commissioned especially to recreate their original works for The Field Revisited.
Members of the public can email [email protected] if they have any information on the missing artworks or were associated with the 1968 exhibition.
The Field Revisited will open in May 2018 at The Ian Potter Centre: NGV Australia.