A standout line-up of musical acts will take the stage in the NGV's Great Hall when the enormously successful Friday Nights series returns for Italian Masterpieces. We caught up with Kirin J Callinan who will be kicking off the series this Friday.  Book tickets now.
Describe your sound in 5 words or less?
Sport and Sex and Other.
If your music was an artwork what would it look like?
I don't like the trick questions. I typed my name into the "net.art generator" and this is what it made me: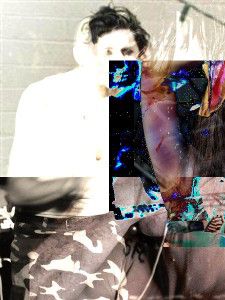 Who's your favourite artist/artwork?
I love Sam Norton. Incredible. The best. Hard to find.
What's your favourite gig you have played to date?
My first ever solo show, some years ago; & my most recent show, last month, with full band. Both had fresh feelings for me. There's also been some real special Jack Ladder & The Dreamlanders shows too.
What inspires/influences your music the most?
My friends and Swedes.
What song do you wish you wrote?
Ha! Almost had me… another trick question!
What part of making music excites you the most?
The finishing touches, the cherries, when it's all almost very nearly just about a whisker away from complete.
What can a punter expect from your live show?
Trick question.
Tell us about the last song you wrote?
It's called "Livin' Each Day". I wrote it yesterday. The chorus sings:
Blew off the Feeling
To systematically Kill 
Went roller-Blading
Round Beverely Hills.
The collection of the Spanish royal family formed the basis of the Prado Museum collection. If you could develop a collection including any artists past or present, who would be your top three?
Feels like a trick question to me. But here goes ~ from my YouTube favourites ~ Kathleen Daniel, Superstar & Star, Tonetta777.