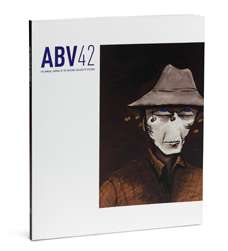 Art Bulletin of Victoria 42 contains many fascinating articles discussing various works in the NGV's collection. Major pieces featured in this issue include Robyn Healy's  discussion of the fashions of Leigh Bowery, Isobel Crombie, Angeletta Leggio and Holly McGowan-Jackson's essay on Nicholas Caire's Fairy scene at the Landslip, Blackspur and Kirsty Grant's exploration of Norman Linsday's Pollice verso.
Also included in this issue is an essay relating to Robert Rooney's serial photographs and a discussion on the new gallery at Federation Square – The Ian Potter Centre: NGV Australia.
We hope you will enjoy reading these articles from the contributing authors which have been crafted with significant research and scholarship.
Isobel Crombie, Commissioning Editor
Essays
Recent acquisitions
Publication details