NGV Contemporary: Announcement
NGV Contemporary will be a landmark, new purpose-built gallery dedicated to displaying local, national and internationally significant contemporary art and design.
Located at 77 Southbank Blvd, and connected to an expansive 18,000 sq/m of new and renewed public green space, NGV Contemporary will be the heart of a reimagined Melbourne Arts Precinct.
NGV Contemporary will elevate Melbourne's position as a global centre of architectural excellence, creativity and innovation.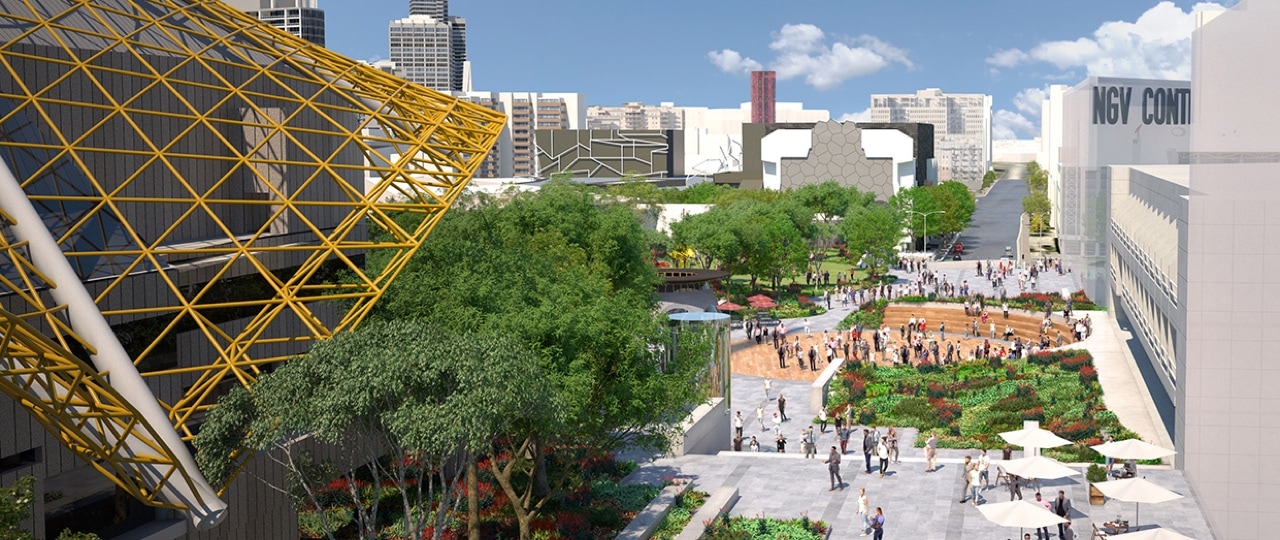 The new Gallery will ensure visitors can experience the NGV's Collection of contemporary art and design along with a year round program of major contemporary exhibitions of global significance.
NGV Contemporary will become an epicentre for our local art and design community and a drawcard for all Victorians, interstate and international tourists.