Through complex arrangements and installations of objects, predominantly found photographs, drawn from the artist's expansive archives, Melbourne-based artist Patrick Pound's work playfully and poetically explores the art of collecting, and the ways in which things can hold and project ideas.
Published by the NGV, Patrick Pound: The Great Exhibition features insightful texts by Maggie Finch and Geoffrey Batchen, an interview with the artist, and full-colour image reproductions of works featured in the exhibition.
Speakers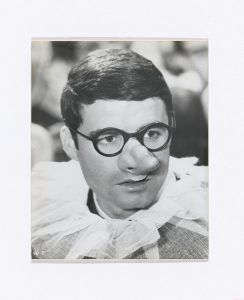 Patrick Pound has exhibited widely in Australia and New Zealand since the early 1980s. Exhibitions include Scrapbook Arcade, 1st Auckland Triennial, New Zealand, 2001; Cuttings: In the Forest of Images, Centre for Contemporary Photography, Melbourne, 2008; Then and Now: The Office of Fixed Deferrals, West Space, Melbourne, 2011; and Bank Jobs, Hamish McKay Gallery, Wellington, New Zealand, 2012. He has also participated in numerous group exhibitions, including Order and Disorder: Archives and Photography, National Gallery of Victoria, Melbourne, 2008, and Photographer Unknown, Monash University Museum of Art, Melbourne, 2009.
Professor Geoffrey Batchen teaches art history at Victoria University of Wellington in New Zealand, specializing in the history of photography. His books include Forget Me Not: Photography and Remembrance (2004), William Henry Fox Talbot (2008), What of Shoes? Van Gogh and Art History (2009), Suspending Time: Life, Photography, Death (2010), Repetition and Difference (in Swedish, 2011), and Emanations: The Art of the Cameraless Photograph (2016). In addition, Batchen has curated exhibitions that have been shown in Brazil, Australia, the USA, England, Iceland, Germany, Japan and New Zealand.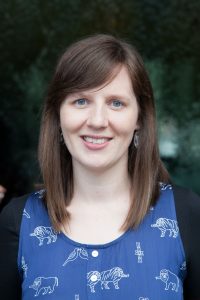 Maggie Finch is Curator of Photography at the National Gallery of Victoria. She joined the NGV in 2006 and has curated and co-curated a range of exhibitions, including Light Years: Photography and Space; Endless Present: Robert Rooney and Conceptual Art; The Mad Square: Modernity in German Art 1910-1937; Melbourne Now; Sue Ford; and Transmission: Legacies of the Television Age. Maggie has also worked on several contemporary projects for children, including with Jon Campbell for just sing what you feel and with the South African artist Robin Rhode on The Call of the Walls. Maggie has written on contemporary and historical photography in publications such as Photofile, Art & Australia and Discipline. For five years she was a member of the Exhibition Advisory Committee for the Centre for Contemporary Photography, and is currently co-editor of the Art Journal of the NGV. Maggie is the curator of the forthcoming exhibition Patrick Pound: The Great Exhibition.