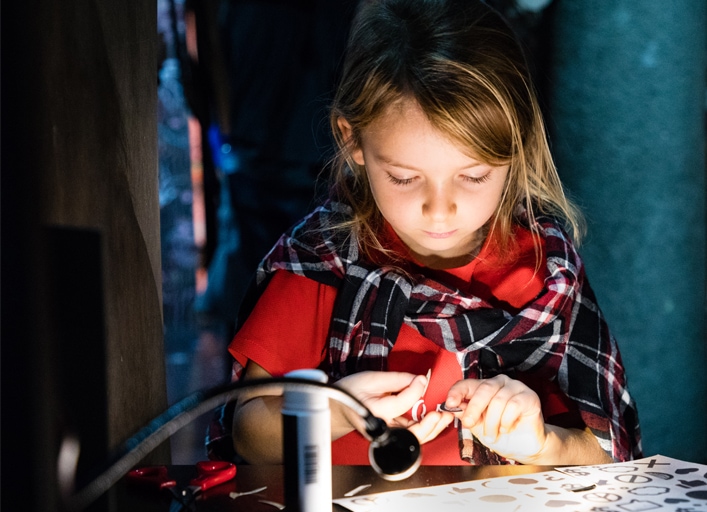 Send a Message! Collage Workshop inspired by Fiona Hall: Uneasy Seasons
Australian artist Fiona Hall's artworks comment on some of the most important issues of our time. Today, as we communicate frequently through technology, symbols are an important way to express our feelings. Emojis, first created in Japan and now recognised worldwide through their use in text messages, have become one of the simplest and most popular ways to communicate how we feel. Hall invites young people to make an emoji to express how they feel about the world they live in.
WHO LIVES HERE? COLLAGE WORKSHOP INSPIRED BY FIONA HALL: UNEASY SEASONS
Uneasy Seasons reflects Australian artist Fiona Hall's lifelong passion for the natural world and her concerns about growing pressures on the environment. Workshop participants are invited to consider and respond to the natural world with this collage activity. For the workshop Who Lives Here? Fiona Hall invites children to create an animal and its habitat. There are millions of different species that live on planet Earth. Animals, plants, fungi and tiny microorganisms are all living things. The group of animals with no backbone, called invertebrates – including insects, spiders and crabs – make up the majority of the animals on the planet. Children can choose to make a small creature, such as an insect, spider, earthworm, snail or crab; or perhaps a bigger creature, such as a fish, frog, lizard, bird or furry animal.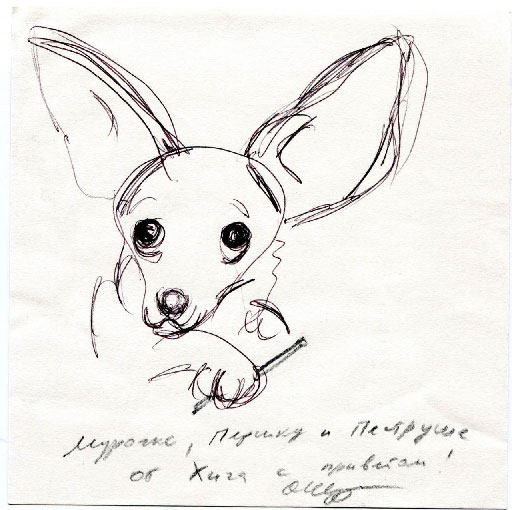 Nonsense - Exquisite Corpse drawing challenge by Olga Chernysheva
NGV Triennial artist Olga Chernysheva, likes to draw everything she sees around her – especially in the city of Moscow where she lives. When Olga was young, she loved playing the Surrealist Game Exquisite Corpse with her friends and family. In Russia they called it Nonsense. Now is your chance to accept Olga's drawing challenge and create your own nonsense creatures, beginning with the artist's little dog Hitchcock.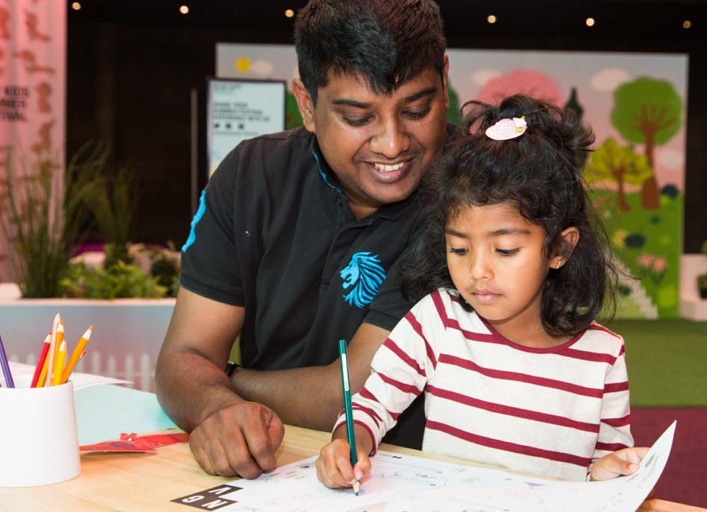 Everybody Play - Board game for 2 to 4 players
Test yourself, your friends, and your family when you play this fun game about every body. Shake a leg, listen up and get ready to answer silly and serious questions about the human body and show off your skills along the way. The race is on! Who will be first to cross the finish line?
My Contemporary Art Book - NGV Triennial Kids Publication
To coincide with the NGV Triennial, this richly illustrated children's publication is packed with stories of artist's childhoods, interesting facts about their days in the studio and information about their artworks. Join Chicago-based artist Nick Cave on a jog along the river, discover Xu Zhen's immense MadeIn studio in Shanghai, and hear what inspired Alexandra Kehayoglou to create vast tapestry artworks. Also contained in each chapter are specially created art challenges that will inspire young children and families to think about contemporary art and design in a new way.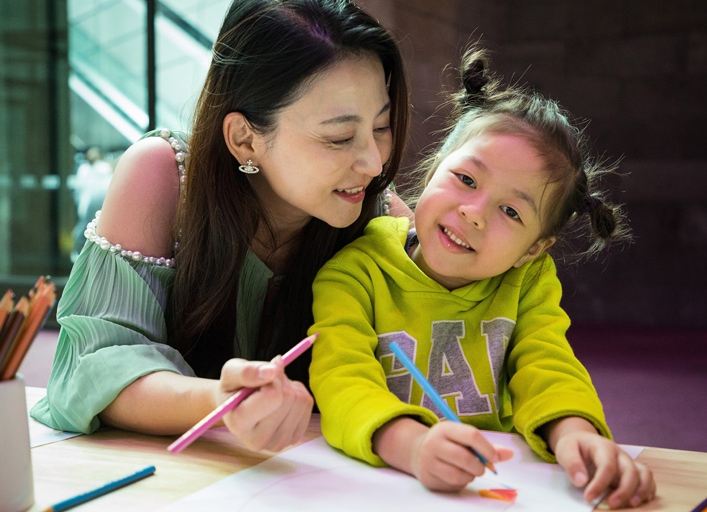 Everybody Draw – Portraiture Workshop
Did you know that in addition to your fingerprints, your tongue prints are also completely unique? That's not all that's special about you – we are all different and special in every way.
Join in the celebration of EVERYBODY by drawing your own self-portrait or a portrait of friends and family during this workshop. Young artists will see their portraits on display, forming a large-scale portraiture installation at each participating venue.
Participating Venues
Further Information:
Please contact your local venue for workshop dates, times and relevant booking information.
If you represent a regional venue and would like to register your interest in participating in future NGV Kids on Tour programs, please contact us via Emily Kennel at Emily.kennel@ngv.vic.gov.au
1. Collage Workshop inspired by Fiona Hall: Uneasy Seasons.
2. 'Who Lives Here?' Workshop inspired by Fiona Hall: Uneasy Seasons.
3. Olga Chernysheva, Hitchcock, 2017. © Olga Chernysheva.
4. A family participates in a workshop at NGV Kids Summer Festival 2017
5. Characters from My Contemporary Art Book NGV publication.
6. A young creative in a workshop at NGV International.