Booked out
Please be advised that tickets will not be available at the door.
Experience Melbourne Winter Masterpieces exhibition Van Gogh and the Seasons after-hours at NGV Friday Nights. Enjoy a classical string quartet recital, drop-in to exhibition talks, grab a bite to eat and wrap up your night with a live performance in the Great Hall.
Doors open 6pm. Join ABC Classic FM's Alice Keath for a live broadcast from 6-7pm including a live performance by the Grigoryan Brothers as they play highlights from their new album Songs Without Words. Headline act from 8:30pm.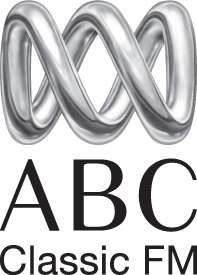 HEADLINE: GARETH LIDDIARD
Gareth Liddiard is one of Australia's most celebrated contemporary songwriters and the driving creative force behind The Drones. His rock and roll music straddles the line between completely outmoded anachronism and soothsayer-like vaticinations. Gareth has recently re-recorded Jonathan Richman's Vincent van Gogh song especially for the Van Gogh and the Seasons exhibition and as part of Friday Nights will be playing solo with an acoustic guitar that is exactly the same age as him.
In celebration of Van Gogh and the Seasons, Gareth Liddiard, has created a special cover version of the 1980s track Vincent van Gogh. Hear Vincent Van Gogh: The Song 
PERFORMANCE: ELAN STRINGS
Elan Strings combines a dynamic energy with musical maturity to create some of the best ensemble performances heard in Melbourne. With an extensive performance history accompanying some of the world's great musicians including renowned guitarist Slava Grigoryan, and having received invitations to tour internationally, Elan have a reputation as a dynamic and acclaimed chamber ensemble. Elan Strings are graduates of the Faculty of Victorian College of the Arts and Melbourne Conservatorium of Music, University of Melbourne.