Ai Weiwei Chinese 1957– Tiananmen Square, Beijing, China 1995 from the Study of Perspective series 1995–2011 gelatin silver photograph various dimensions Ai Weiwei Studio © Ai Weiwei
Over the past decade Ai Weiwei has emerged as an international contemporary art power player, a political taunter and the architect of chaos. He courts discomfort, challenges political discourse and pushes for change. With the cloak of international renown Ai has systematically sought to shake up his home city of Beijing.
Ai Weiwei 2009. Image courtesy Ai Weiwei studio
In Beijing Ai has addressed some of the most pressing concerns facing contemporary China; the dangerous 'tofu' construction of civic buildings, the rapid urbanisation and the place and role of the individual in a Communist country. These topics are ones that make Beijing political power players bristle at a mere mention and Ai has lobbed these issues not just onto their doorstop but thrown them into clear view of the international media. The result has been a series of politically charged works that have not only made Ai Weiwei China's most powerful contemporary artist but made him one of China's greatest political lobbyists.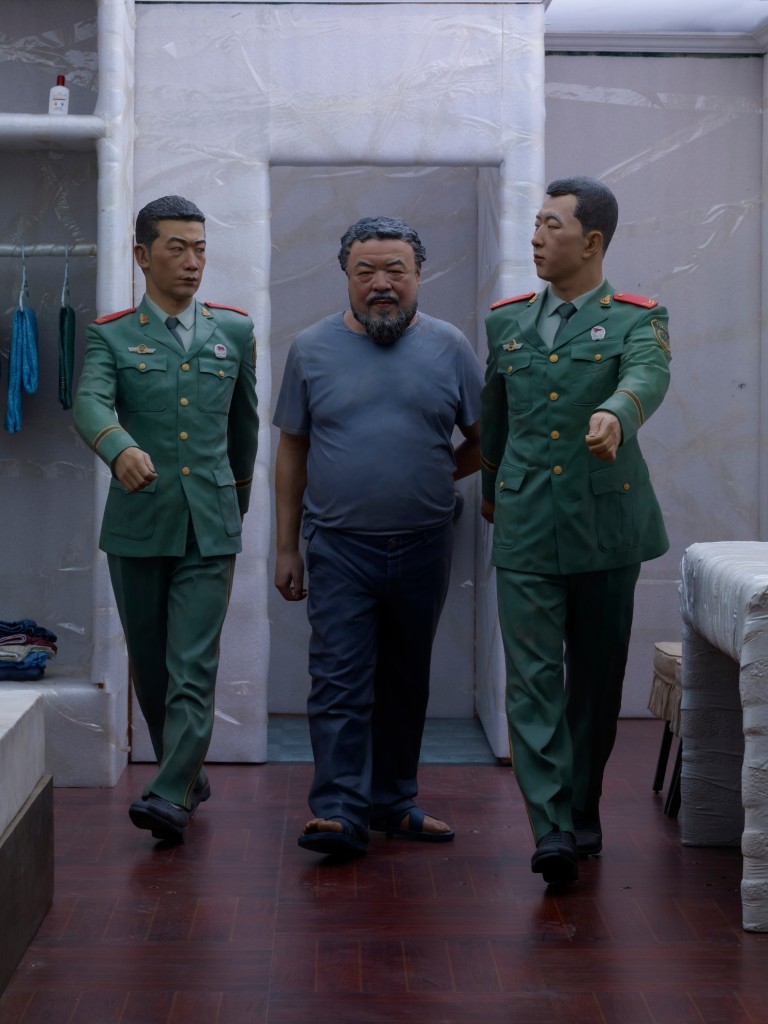 Ai Weiwei Chinese 1957– S.A.C.R.E.D. 2011–13 (detail) 6 dioramas; fibreglass, iron 377.0 x 197.0 x 148.4 cm (each) Ai Weiwei Studio © Ai Weiwei
Learn more about Ai Weiwei's relationship to his home city of Beijing from Mikala Tai when she speaks alongside Dr John Fitzgerald on Saturday 12 March as part of A Tale of Three Cities, a three part lecture exploring Andy Warhol and Ai Weiwei's connections to the cities of Pittsburgh, New York and Beijing.