Day
Night
FREE ENTRY
NGV INTERNATIONAL
GROUND LEVEL
9 JUN 18 – 8 OCT 18
OPEN 10AM–5PM DAILY
Coinciding with 2018's Melbourne Winter masterpieces exhibition MoMA at NGV: 130 Years of Modern and Contemporary Art, NGV presents New York! New York! For Kids, an installation that showcases New York City – home of MoMA and recognised as a leading cultural destination.
Featuring interactive displays, multimedia projections and hands-on activities, this free exhibition will introduce children to the vibrancy of New York City that continues to attract and inspire artists, performers and designers from across the globe.
Children will be immersed in city life inspired by Manhattan in New York City surrounded by panoramic screening populated with interesting facts about the city. Set within the space, are a number of custom-designed interactive activities focused on the New York experience.
Image: An animated panoramic projection displays the hustle and bustle of New York City.
CITY BLOCKS
In this hands-on activity, children of all ages can create miniature versions of New York city buildings and streetscapes. Based on the classic wooden block, custom-designed block sets offer a variety of building facades that reflect the range of buildings from Manhattan's downtown to uptown for children to play, stack and compose endless streetscapes inspired by New York City.
Image: Build your own New York skyline with City Blocks!
Let's Go To New York City!
Children continue their journey by participating in the Let's Go to New York City! interactive quiz. Featuring colourful illustration and lively animations, participants are quizzed about city facts, key sites and popular New York activities. Rewarded with digital souvenirs along the way, the quiz concludes with a surprising and colourful celebration!
Image:Test your knowledge with digital game Let's Go to New York City!
City Lights
From King Kong to Stuart Little, the city of New York has provided the backdrop for countless movies, TV shows and musicals. Its sky-high buildings and bustling streets have set the scene for all kinds of metropolitan adventures, and the city's streets continue to inspire movie-makers, actors and directors today. Now it's your turn to star in your own New York story in this custom-designed photobooth.
Image: Capture your New York minute in this custom designed photobooth.
Marble Run
Young visitors experience the speed and excitement of New York City when they play this marble run interactive. Children can watch as their ball races through the city landscape – can you guess where your ball will end up? Race your friends and family again and again!
Image: Race your ball through the city and see where it lands!
We Want to Hear From You
Share your experiences of New York! New York! for Kids for your chance to win a $250 prize pack from the NGV Design Store. Complete a short survey via the link below and leave your email address to go into the running*.
Image: Build your own New York skyline with City Blocks as part of New York! New York! for Kids.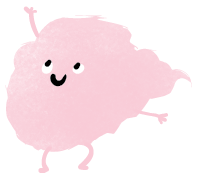 Click and drag to explore the city!
Swipe and drag to explore the city!

The NGV Kids program is generously supported by The Truby and Florence Williams Charitable Trust.
The NGV warmly thanks the Packer Family Foundation and the Neilson Foundation for their generous support of New York! New York! for Kids.