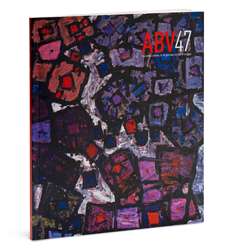 This edition of the Art Bulletin of Victoria 47 encompasses essays discussing works from a variety of areas of the NGV's collection:
Elina Spilia's discussion on the works of Yirrkala artists and their important themes of Shark (Mäna) and the mighty Thunder Man (Bol'ŋu); Michael Varcoe-Cocks's in-depth and technical examination of three works by Eugène von Guerard and their fidelity in capturing the Australian landscape in the 1860s; and Jonathan Marshall's discussion of Roger Kemp's work relating to musicality, voice, the body, hidden structures and painted form and its relationship to Rudolf Steiner.
We are also pleased to include an essay by Mae Anna Pang looking at the works of 17th century contemporaries Wang Yuanqi and Daoji and their respective theories on the concepts of creativity; as well as Anthony White's in depth look at Gustave Courbet's painting The wave (La vague).
We trust you will enjoy the articles and appreciate the breadth and depth of the contributors' research and scholarship in this edition.
Judith Ryan, Commissioning Editor
Essays
Recent acquisitions
Publication details