Teen Council Alumni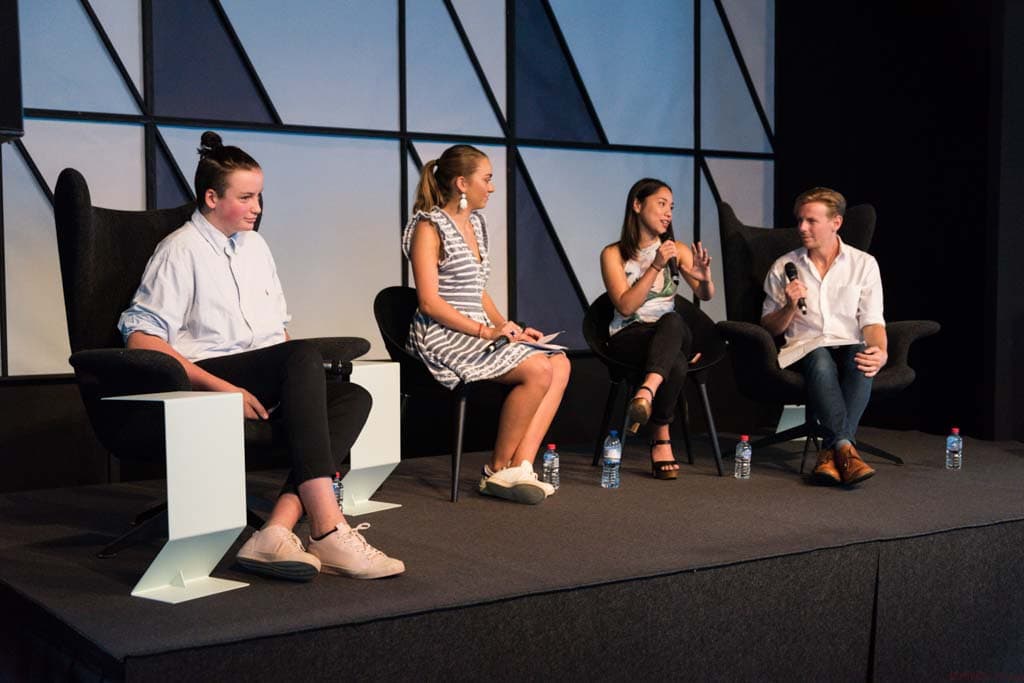 My most memorable moment would have to be speaking on a panel during Melbourne Art Book Fair discussing the NGV's own publication 25 International Artists Who Have Made An Impact. I had so much fun speaking about the book and really enjoyed studying the different artists and artworks in the book.
Jasper, NGV Teen Council 2017
Initially having the opportunity to sit on the Council was quite exciting itself, the whole experience was amazing. The highlight was probably being able to go to a Triennial event, which was fantastic. I also enjoyed being able to speak to one of the curators of the Dior exhibition – I found this quite interesting.
Bridget, NGV Teen Council 2017
I hope to study design with a focus on architecture, with an inclination towards sustainability and the changing needs of this world. Along with this, I also plan to stay connected with art, through my own practice and by visiting galleries such as the NGV.
Dini, NGV Teen Council 2017